September 25th, 2014
When we adopted our cat from the humane society, we had the opportunity to take her to any VCA clinic for a free checkup, to include any care they deemed she needed up to $250. A pretty great deal! So of course I did.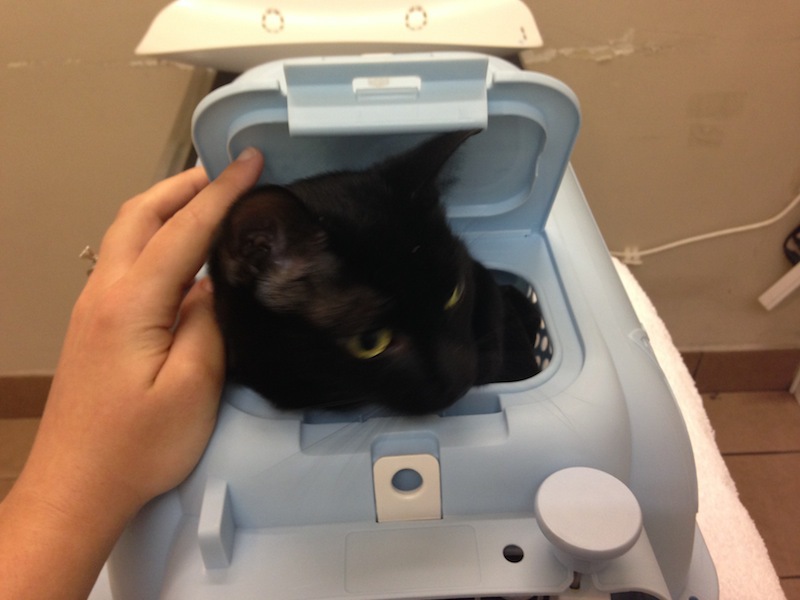 Gratuitous repeat of the cat-at-the-vet picture
They checked a stool sample (gross, sorry I just said stool on my blog) for any worms or parasites, which is not uncommon to find in shelter cats, and they actually did determine that she has one. Womp womp. It's treatable–10 days of medicine that comes in a powder form, and since she's "food motivated" it's no problem to get her to take it by mixing it in with her wet food.
However, while I was at the vet's office picking up her meds, I spotted these: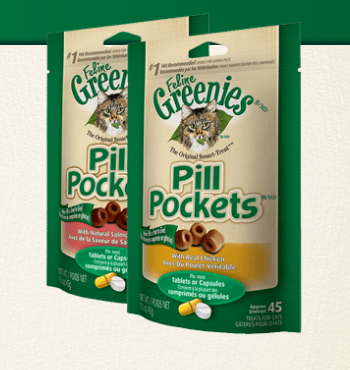 A pretty neat idea! It's a treat, but it's hollow inside. So you stuff the pill inside and then, never using the hand that touched the pill, you squeeze the treat shut. The cat gobbles it up, never getting a whiff of the medicine and never realizing that they took it! (Ideally anyway.)
If Kira's medicine had been a pill I definitely would have grabbed a bag of these, because trying to get a cat to swallow a pill is not my idea of a barrel of laughs. They have sharp teeth and claws, y'all, and mine unfortunately is not shy about using them. Case in point: the one feeble attempt I've made at trimming her claws. If she ever does need to take a pill, I'd definitely try out the Pill Pockets.
Do you have a tactic for cajoling your pet into taking its medicine?
---
---