March 5th, 2012
Andy and I just got back from a short and unexpected trip to Ireland to celebrate the life of his Grandma Phyllis, who passed away last Sunday. Her husband, Grandpa Dave, passed away at the end of January, and we were unable to make it over for any of the services, but it was very special that we were able to go quickly this time and remember both of them.
Andy's mother is Irish, born and raised in Dublin until she was swept of her feet by a U.S. Marine and whisked away to Hawaii (and many other places thereafter)! So her siblings and their children are all still there. A group of them, including the grandparents, were miraculously able to make it to Alabama for our wedding almost 2 years ago.
Here they are on the far right: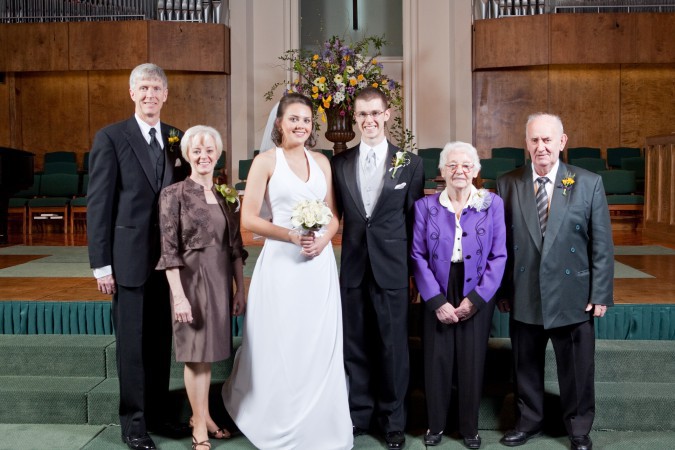 I don't know whether it is Irish tradition or Catholic tradition (or some of both), but the way we celebrated Grandma Phyllis was with the "removal" on Thursday evening (a brief visitation time at the funeral home, then a move to the church, and then a time of prayer at the church) and a funeral mass on Friday, followed by a short graveside burial service at the cemetery.
I had only met Grandma Phyllis the one time, and to be honest much of my wedding weekend is a blur. But from the stories I've heard, especially in the eulogy and over the course of our time with family, I think I would have liked her. She was full of spunk, opinionated, loved to read and travel, and loved Gone with the Wind. It was humbling to hear repeated mention of our wedding and realize just what a big deal it had been for EVERYONE. Here's Grandma Phyllis cutting a rug with Andy at our wedding: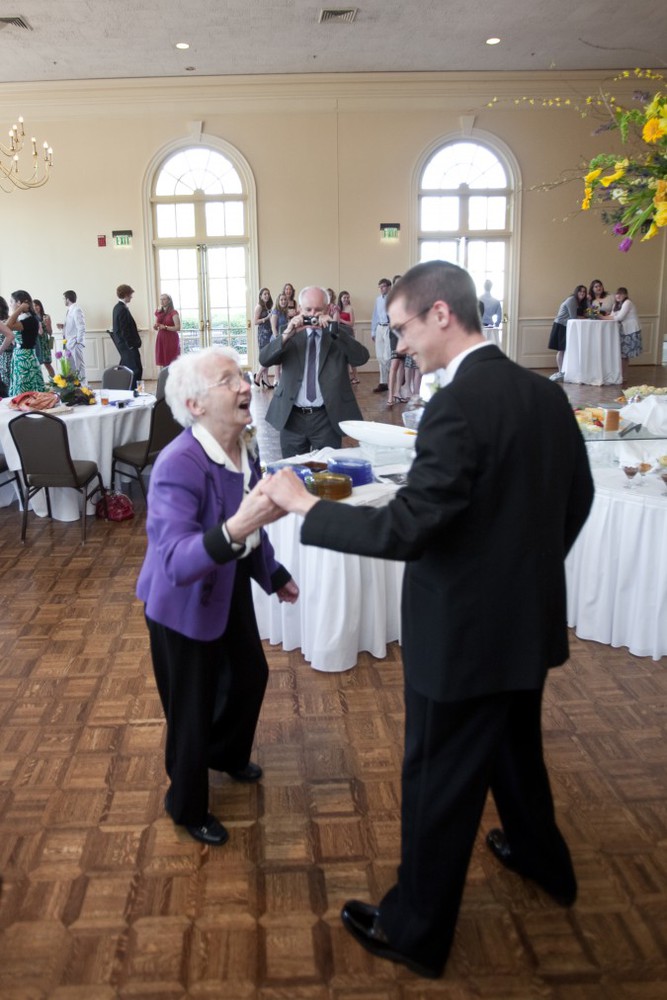 Though we didn't get to say goodbye in person, it was a special time to share with my family-in-law. We were able to do some sight-seeing as well, and I've got a full slate of posts coming up this week, so stay tuned!
---
---