July 17th, 2012
I finally had another of my Adventures in Making the Recipe Up! Now that I use Pinterest so regularly, I've hardly had the need to be creative in the kitchen. But last week I found myself with a cast of ingredients on hand that were just screaming to be combined into something. Using this recipe from All Recipes as an inspiration, I created Baked Macaroni with Chicken and Mushrooms! While I doubt I'll ever create this exact recipe again, it was a tasty, easy use of some ingredients that may have gone to waste otherwise.
It all started with this container of shredded chicken leftover from my attempt at Slowcooker Greek Chicken Pita Folds. They weren't nearly as flavorful or fun as I had hoped, and they made a LOT of chicken!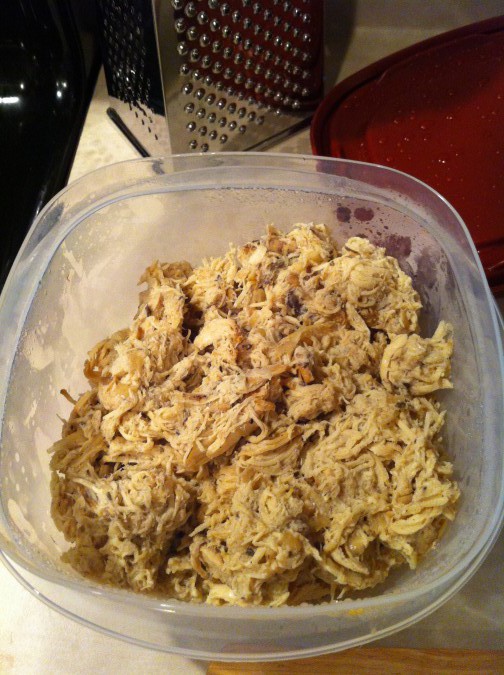 I also had some remnants of a few types of tomato sauce,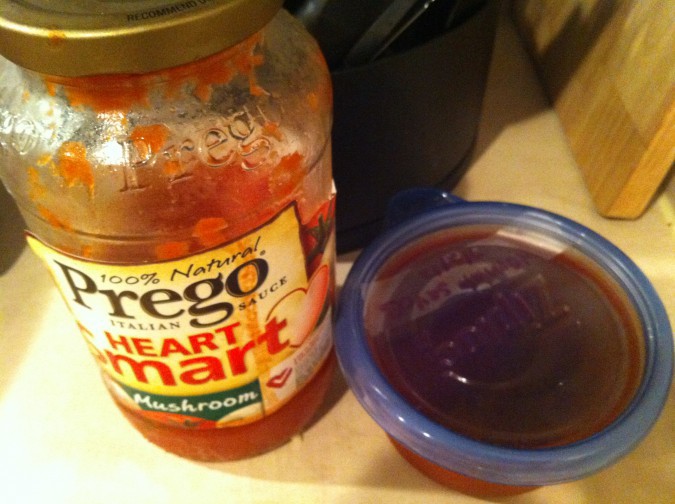 and half a box of elbow macaroni.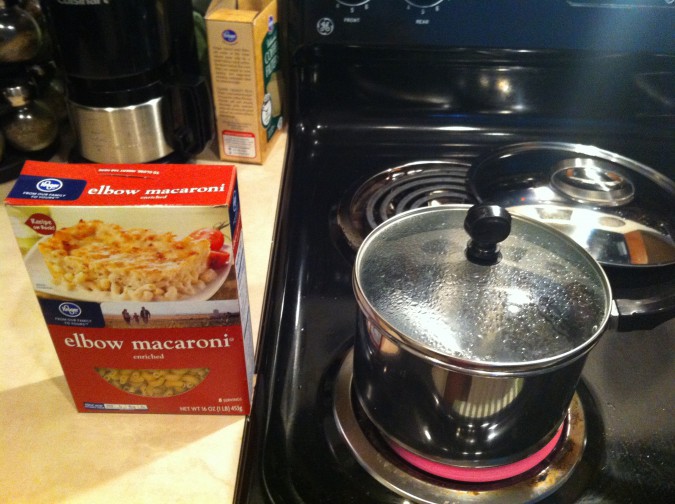 I chopped up an onion, a clove of garlic, and some mushrooms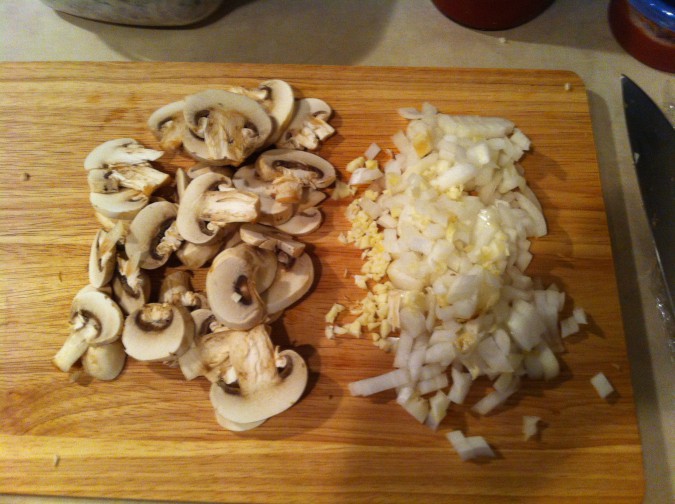 which I sauteed for a little bit while the macaroni cooked. Once they were softened, I added in the chicken and the tomato sauce, letting it all simmer together for a few minutes. Then I folded in the drained macaroni and some shredded cheddar cheese.
I transferred the whole shebang into a greased casserole dish and topped it with more cheese and bread crumbs. After 15 minutes in the oven at 350, voila!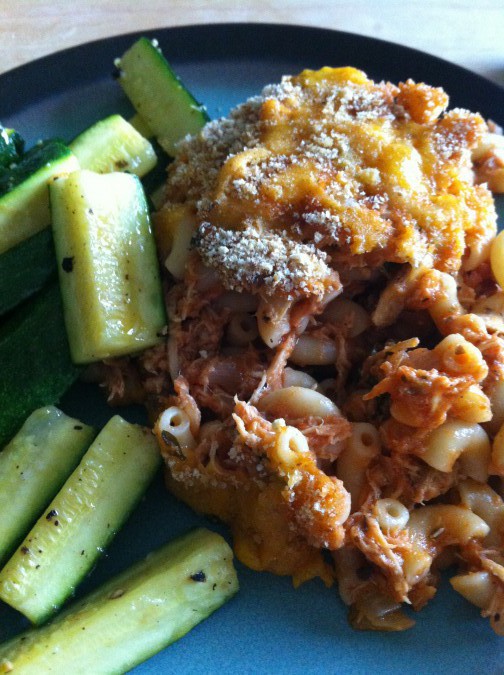 This would be great with just about anything you have on hand--any short noodle, any meat or vegetable, any cheese. The original recipe called for diced fresh tomatoes, or I'm sure you could use a can if you had that around. Basically, it's a blank slate! Shredded chicken is one of my favorite things to build a meal creation around, and this concoction did not disappoint.
Have you played around in the kitchen lately? How do you get creative with leftovers?
---
---