September 23rd, 2011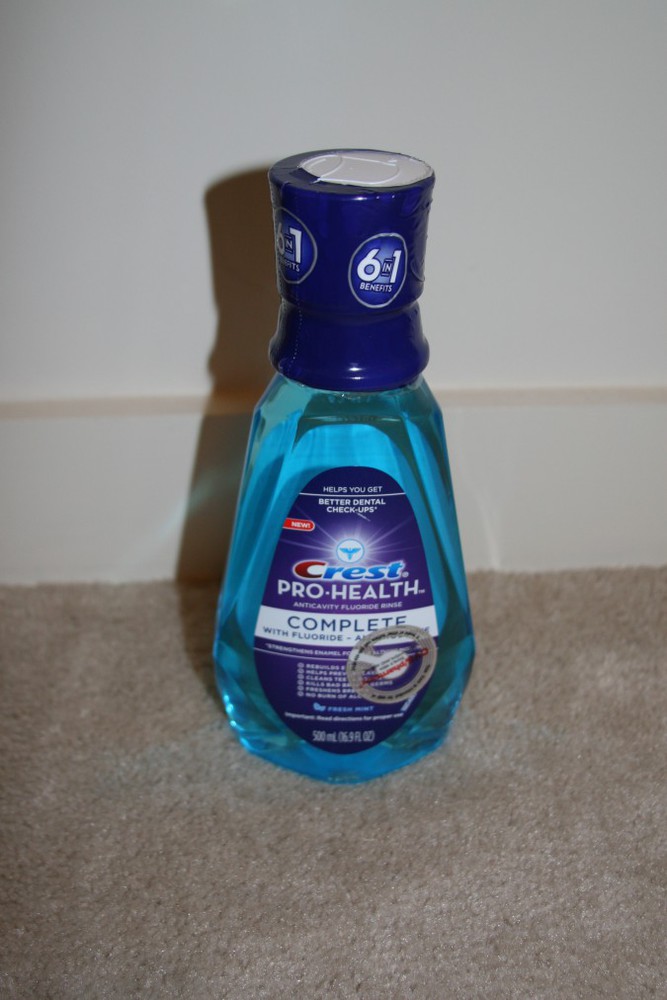 This is my only prize to show for this week's Frugal Friday. 500 ml of couponing glory, for which I paid $0.56 at CVS. It was on sale for $3.99, down from $5.99, and I used 1 $0.75/1 Crest Pro-Health Rinse coupon and $3.00 ECBs from last week. That brought it down to $0.24, but I still had to pay tax on the full amount. Thus the $0.56 total out-of-pocket tab. Hard to beat that, though, especially since I also netted $1.25 ECBs.
I've discovered a route to work that has me pass right by a CVS, which is really convenient. I was able to pick this up on Monday by just leaving about 15 minutes earlier than I normally would have. And then when CVS had a Facebook offer for a free candy bar or soda, I was able to swing by and get that without feeling guilty for going out of my way! I had a burgeoning sinus headache that morning, and even though I normally don't drink soda in the morning, I REALLY enjoyed the Diet Coke with Lime that I grabbed.
I'm pretty pleased with what I'd call the beginnings of a stockpile growing in the cupboard we use as a pantry.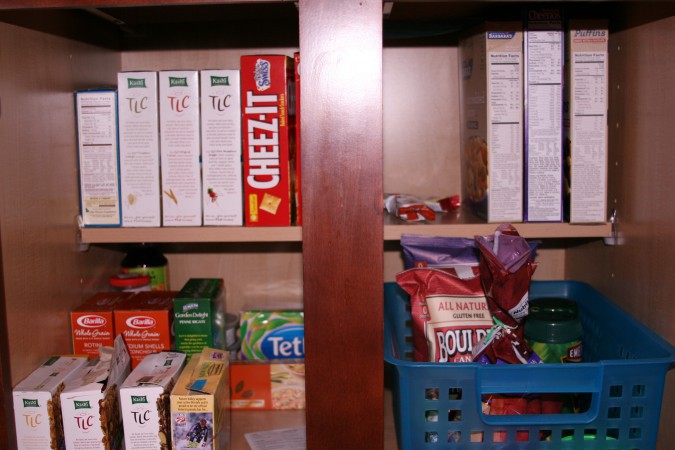 It's not much compared to what some folks have, but this is the most I've ever had at once, I think! Given our limited space, I can't get too crazy…but there's a bit of room in there to grow! You can see all the Kashi products I racked up last week at Target. The pasta there is actually overflow, as I keep dried goods in a different cupboard. The only problem with growing a stockpile is that if snacks are around, A. just eats them up! So sometimes I'll think I'm buying snacks to last a long time, only to find the granola bars demolished in a week because he's taken a liking to them. But if my finding bargains can provide my husband with treats he likes, then I can't call it bad at all, whether they last for months or days.
---
---