October 5th, 2012
When fall comes around, I go pumpkin crazy. I've always loved the pumpkin pie at Thanksgiving, but I'm not sure I ever thought about enjoying pumpkin outside of that one day a year until Starbucks pumpkin spice lattes came into my life. Now, I'm one of those people who gets excited when it's featured on their menu again every year (though one of my coworkers reminded me that you can get whatever flavor drink you want at Starbucks all year round). Even though we don't usually get much of a fall in the South, once the calendar hits September, I have pumpkin on the brain. When I realized I had a preposterous number of pumpkin recipes pinned, I decided to share them here. This is the third of 10 different pumpkin recipes for your gustatory pleasure!
Not too long ago, I got an immersion blender and thought that I would make smoothies for breakfast every day of my life because it was so convenient. Well, that hasn't happened, but I do consider the smoothie more of a viable breakfast option than I ever have before. So when I saw a recipe for this pumpkin smoothie on Pinterest, I knew it would make it onto my fall rotation.
The recipe could hardly be simpler:
1/3 cup plain yogurt
1/3 pumpkin puree
1/2 banana
3/4 cup vanilla almond (or soy) milk
4-5 ice cubes
a few shakes of pumpkin pie spice (I was glad I had some left from when I had mixed it up for last week's muffins! I actually used a whole teaspoon.)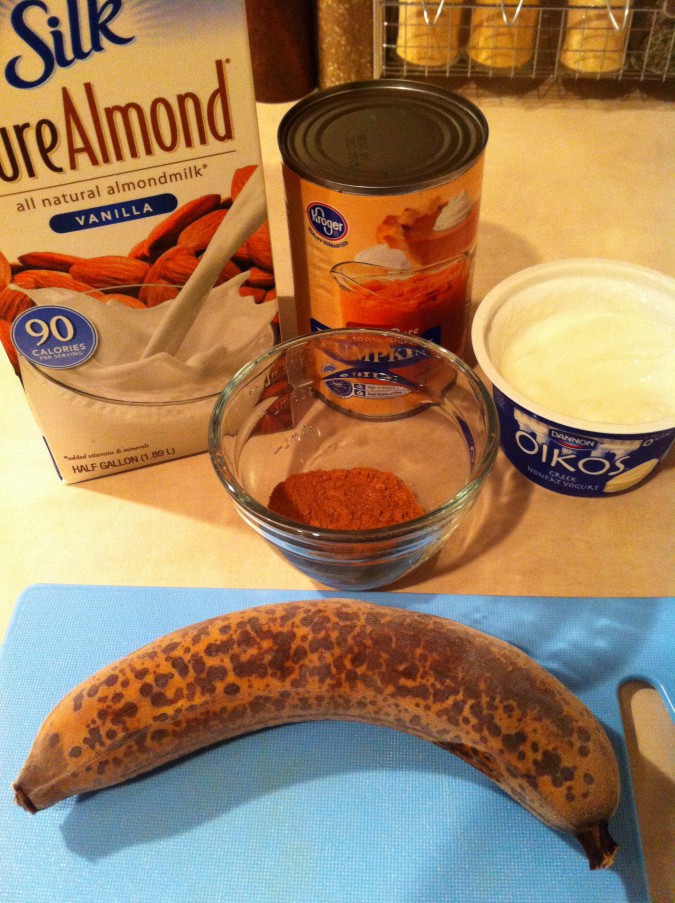 I think I was a little blender happy, because my smoothie came out really thin. But then again, it could have been that there wasn't much to thicken it up in the ingredients!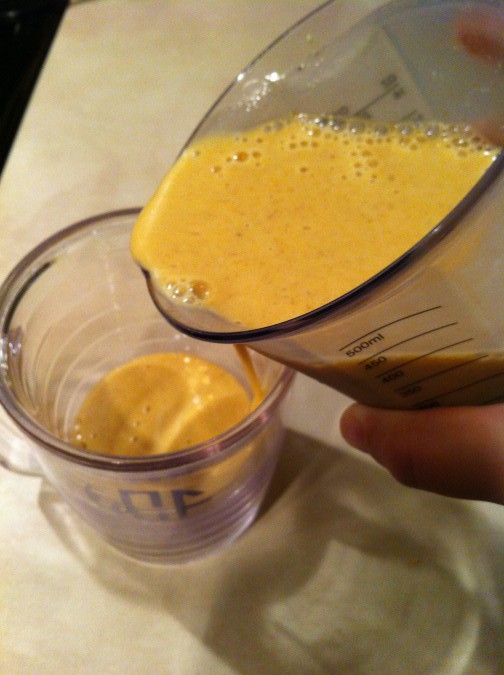 It tasted great regardless, although the more I drank that more overwhelmingly I tasted the banana, so I'd recommend sticking to the half called for in the original recipe.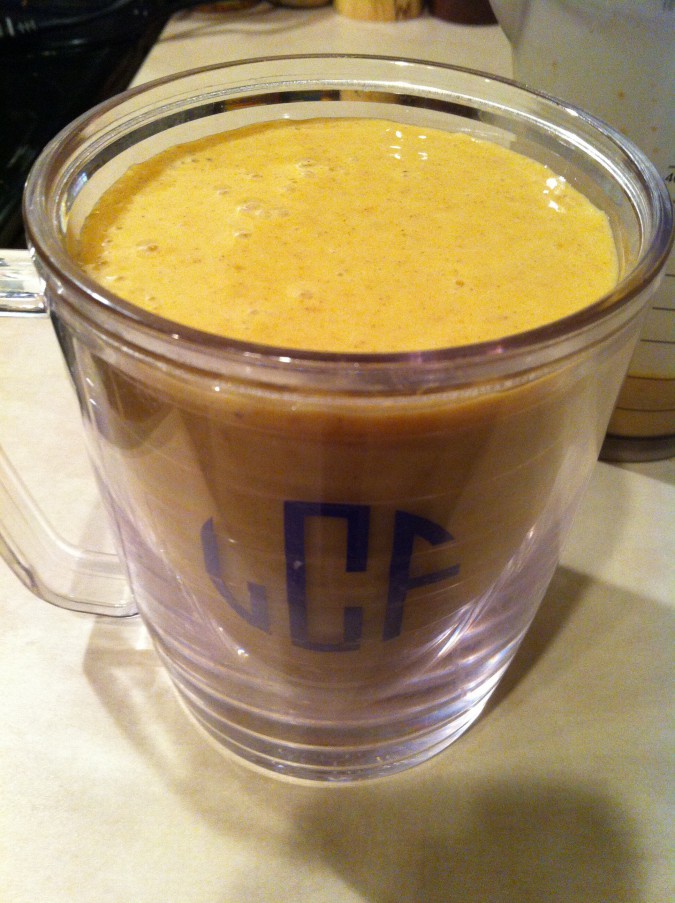 The smoothie absolutely had all the flavors I love about pumpkin things! It was really like drinking a pumpkin pie, unless that sounds gross to you, in which case it wasn't like that at all (because it wasn't gross). It was creamy and warmly spiced. This would be a great way to get your pumpkin fix if you live in a place that doesn't cool down enough in the fall for baked goods or warm drinks to become appealing! It was a nice start to my Thursday morning.
And now, I have most of a can of pumpkin in the refrigerator, since this only used a portion of it. Oh, whoa is me…
---
---