June 7th, 2012
On Saturday, Andy and I finally replanted our balcony planters. They had been filled with the dead remnants of last summer's plants for far too long. But as I posted about recently, I was not really feeling the whole gardening thing! Part of my issue with it is the lack of space. We pretty much have to use the floor of our apartment to get it done, because our balcony is an open grate.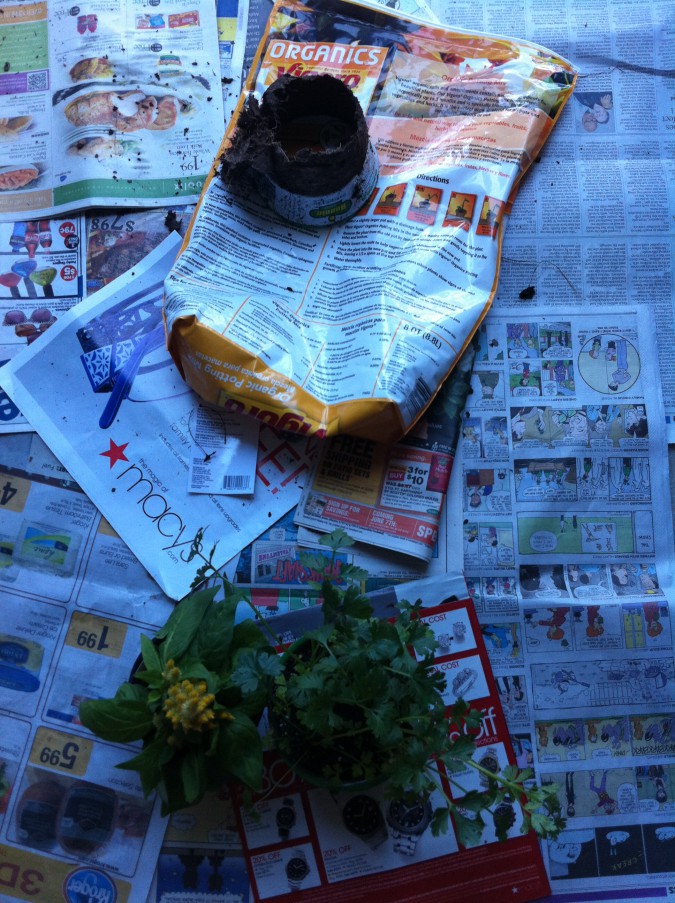 The mess was unappealing to think about.
But Andy really enjoyed having the plants last year, so he took the lead on getting some plant suggestions from my mom and making us go out to get them. To be honest, I was  slightly reticent up until the morning of our outing.
But once we started rolling through Home Depot and seeing all the plants, I started to get more excited. There's just something invigorating about the thought of cultivating new life.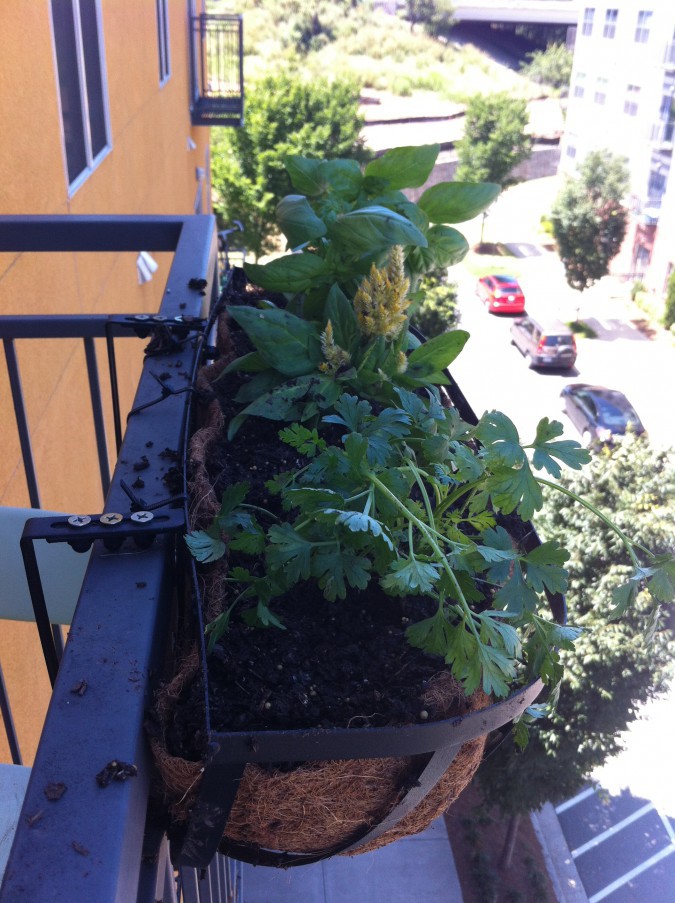 I remembered how nice it was to look out the window and see green things and flowers waving in the air between me and the other steel building across the street.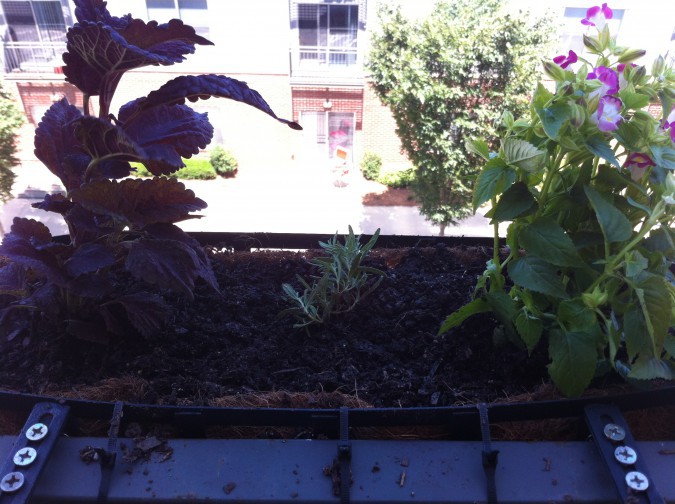 Andy did the actual physical planting, and I do have to admit that I didn't mind that at all. I channeled Anne Taintor and said, "Boy, not gardening is so much fun!"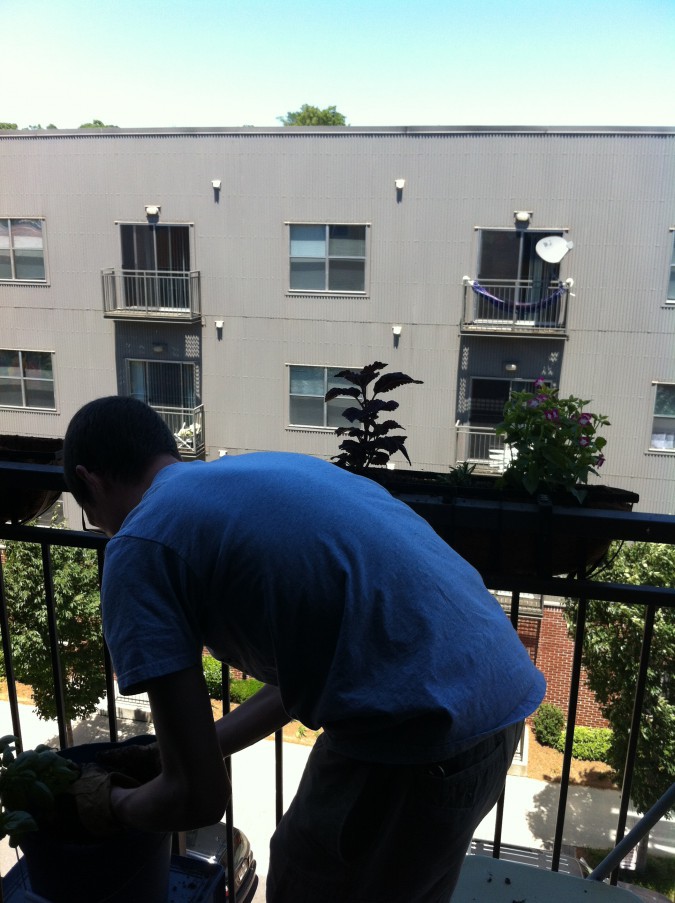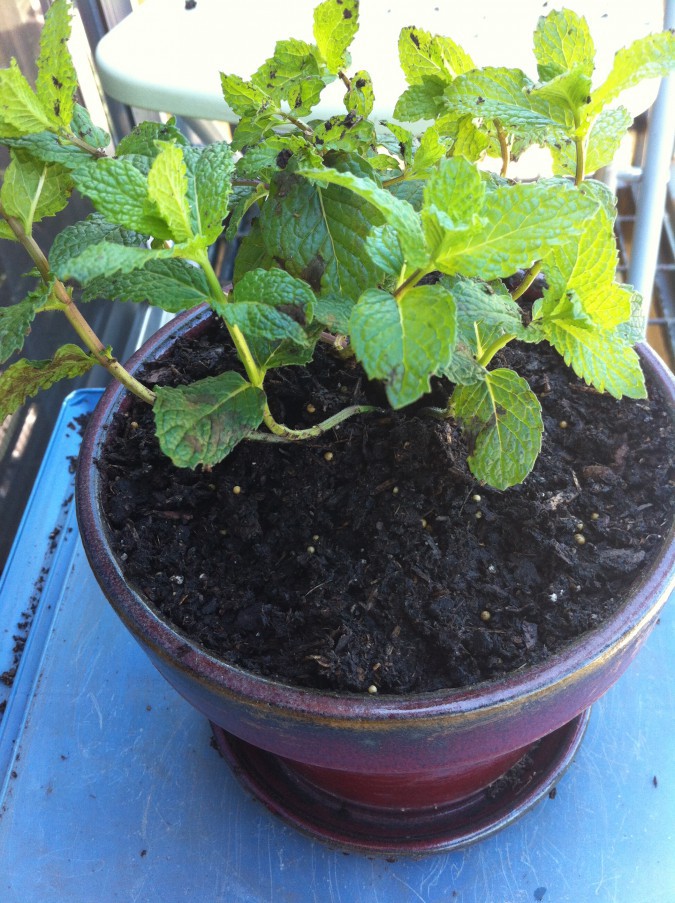 The herbs will be put to good use, though, and I hope the flowers will continue to bloom. And as I care for these beings, may I remember where they come from.
On that note, a poem that popped into my head as I walked that afternoon:
Glory be to God for dappled things –
   For skies of couple-colour as a brinded cow;
      For rose-moles all in stipple upon trout that swim;
Fresh-firecoal chestnut-falls; finches' wings;
   Landscape plotted and pieced – fold, fallow, and plough;
      And áll trádes, their gear and tackle and trim.
All things counter, original, spare, strange;
   Whatever is fickle, freckled (who knows how?)
      With swift, slow; sweet, sour; adazzle, dim;
He fathers-forth whose beauty is past change:
                                Praise him.
~"Pied Beauty" by Gerard Manley Hopkins
Glory be to planted things!
---
---