May 30th, 2014
I'd gotten really tired of putting on makeup, minimal as my routine was, and found that on the weekends I wasn't wearing it at all and felt fine about life. I had seen this recommended in a magazine and finally picked some up. I love it! It provides a little bit of tint and coverage and also acts as a moisturizer AND it has SPF. Sold.
I bought a pair last year and loved them but kind of forgot about them during the span of year where I wasn't wearing shorts. I popped into Old Navy a couple of weekends ago when they were having a really big sale and saw some shorts I liked on sale and then realized they were the exact ones I had on! So I picked up another pair. I have them in navy and grey and they're just the perfect kicking around shorts–not too short, a little stretchy, and they hold their shape. (And, I'm sorry, but I think they look way cuter on me than on that model…just sayin'…)
This tea towel I bought at a neighborhood festival recently: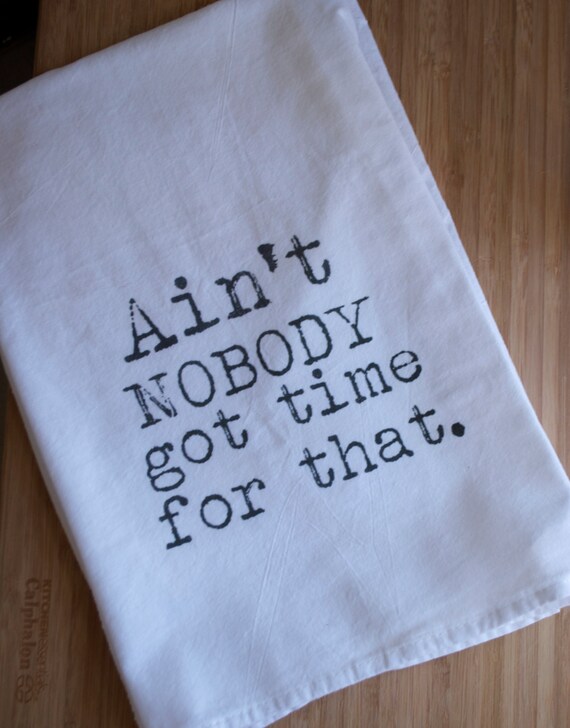 (Please tell me you know about Sweet Brown). It makes me chuckle AND it's actually a really good, absorbent towel. Win, win.
This Etsy shop that I discovered at the same neighborhood festival:

Her stuff is really fresh and fun. Pardon my French, but I love the to-do list notepad that says, "F***, you have a lot to do" and the "Cheers, bitches" bottle openers!
Next week I'll have to do the household edition of things I am somewhat obsessed with. I've bought a handful of things since we moved that are little touches but really make life easier or nicer!
What are you digging these days?
---
---