September 3rd, 2013
I went through a phase a few months ago where I got it into my head that I was going to become a fashion maven. Well, maybe not a maven, but I definitely tried to revamp my wardrobe, and I've been trying to be more conscious about putting together "outfits" rather than just wearing clothes.
Well, more often than not none of this happens. My wardrobe revamp that I was so gung-ho about fell flat, and many days I still just wear a pair of jeans and a simple top to work. (Yes, I can wear jeans for work–so nice!) But I follow a "fashion blog" called Putting Me Together (I put "fashion blog" in quotes because Audrey seems like such a normal person, and her outfits are extremely wearable, not like some of the high what I truly consider "fashion" out there.), and she's hosting a link-up today featuring "one piece, many ways." So, inspired by all of this, I decided to play around with this sequined tank top that I bought on clearance at Kohl's last summer and haven't worn very much.
Lemme tell you, posing for these pictures (in front of our blah white blinds) felt super awkward! I hate my hair and my face in them, and the lack of natural light is less than ideal, but we had just gotten back from a backpacking trip and I wanted to get this post up, so such is life.
Outfit #1
Date Night/Girls' Night Out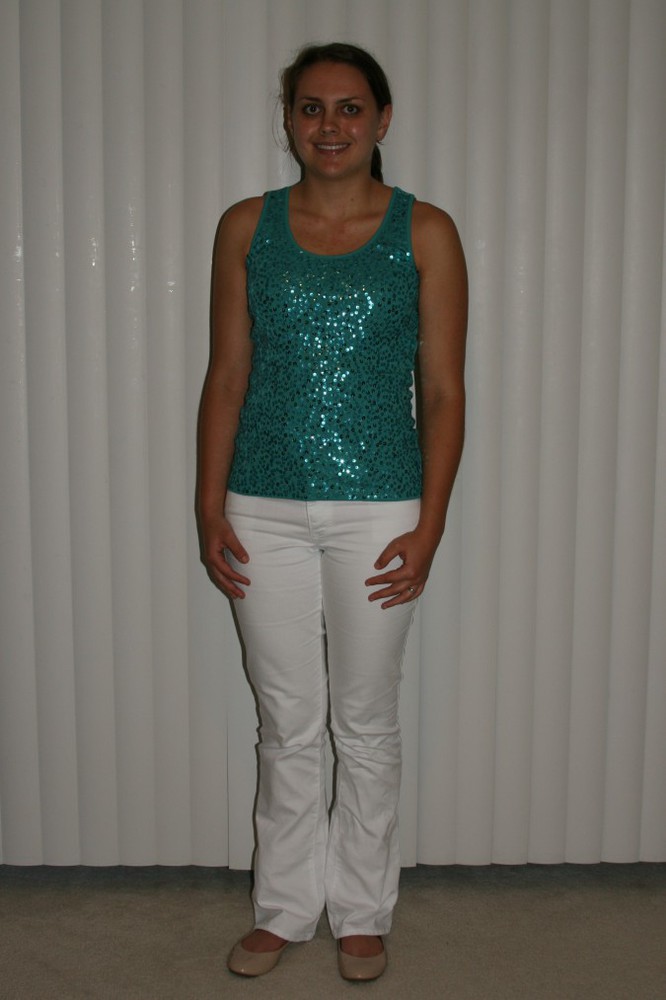 I have been loving these white jeans this summer! I'd been wanting some white pants for awhile and I found these on clearance at Old Navy–score! In fact, I'm really wishing I had gotten to actually wear this outfit this summer, but now White Pants Season is officially over. Sniffle! I think everyone needs a pair of nude flats, and these bargains from Payless have served me well.
Outfit #2
Casual Friday/Weekend Wear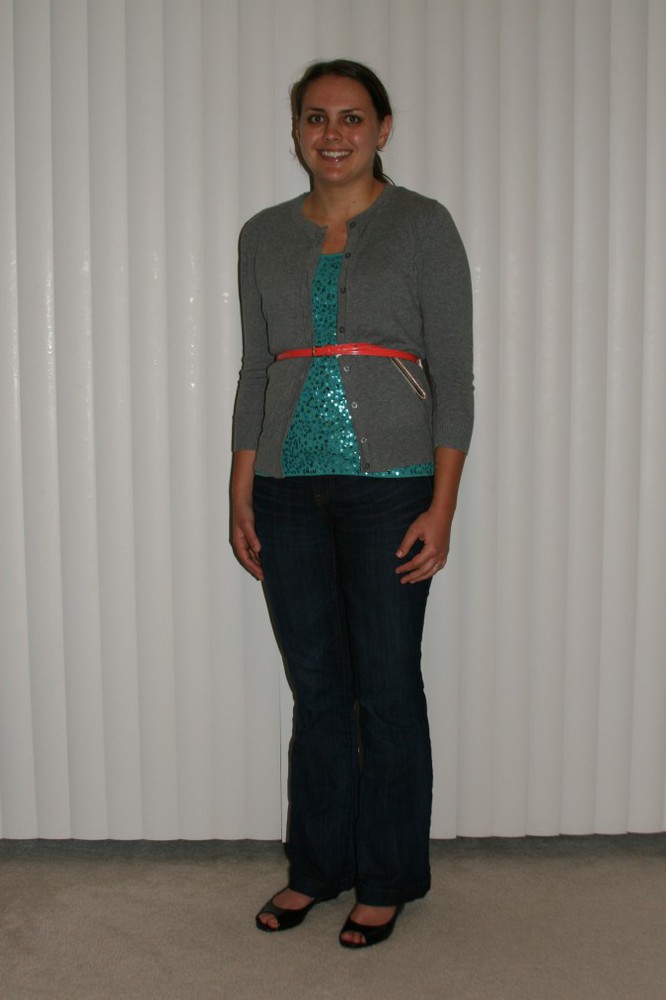 So, on the screen I'm not loving this outfit. Those jeans look too short with my black patent peep-toe wedges, but unfortunately I wear that combo all the time! I do like the coral with the turquoise, though, and I swear by these dark Gap Long and Lean jeans.
Outfit #3
Work Days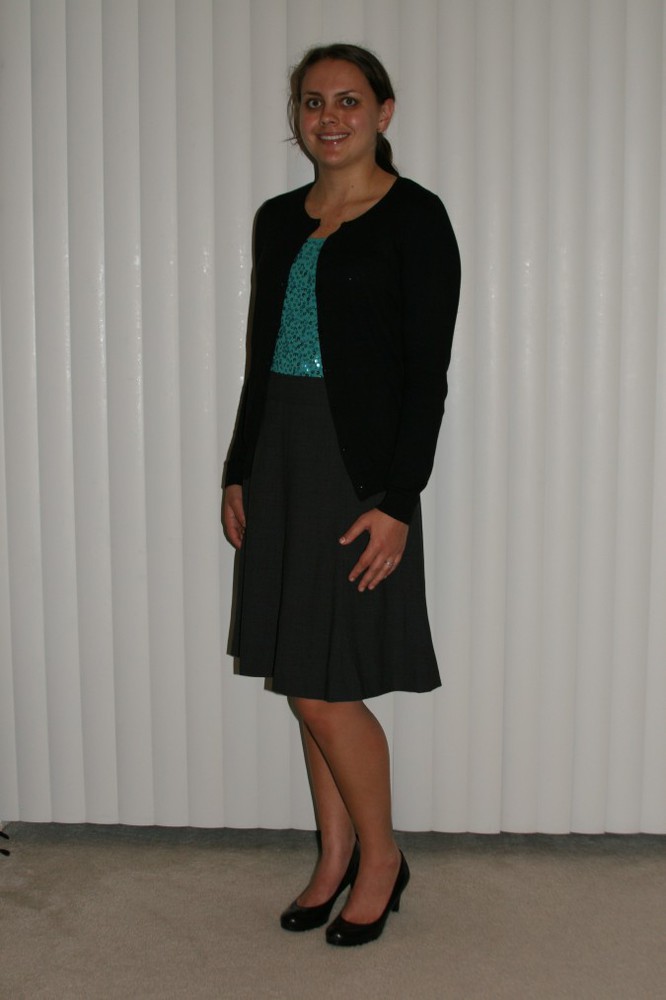 So sue me, I really love cardigans! And these Naturalizer black pumps are a staple in my work wardrobe (although they felt terrible on my blistered post-camping trip feet!).
Even though the experience of taking these photos was a little weird, hopefully the exercise will help inspire me to get a little more creative with my everyday outfits!
How would you re-mix this sequined tank? Do you find yourself falling into any fashion ruts?
I'm linking up with One Piece, Many Ways on Putting Me Together!
---
---