January 13th, 2012
I haven't done a Frugal Friday/Friday Finals grocery post in awhile…mostly because I have been a bit lax with the coupons lately! I still managed to do really well budget-wise in December, but it was mostly from shopping at the farmer's market one week and from being out of town for awhile. But I'm back at it and hit up a couple of good sales this week! My main Kroger grocery trip came to only $58, which is great for me. I bought from the P&G sale, where you buy 4 items and get an automatic $4 off, and several of the items in the 50% off sale.
I eased back into CVS with these deals: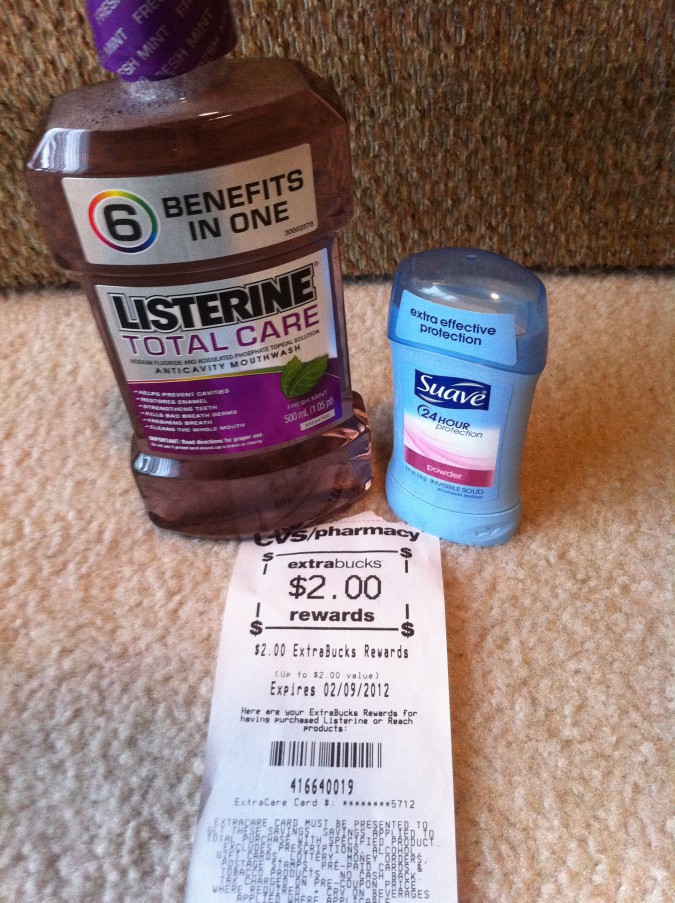 Suave Deorodant: on sale for $1.00, used $0.50 off coupon Listerine Mouthwash: on sale for $3.99, used $1.00 off coupon Received $2.00 Extra Care Bucks Total Out of Pocket: $3.89
Obviously not a huge buying week, but at least now I have the $2 ECBs to entice me back into the game!
At Publix I bought: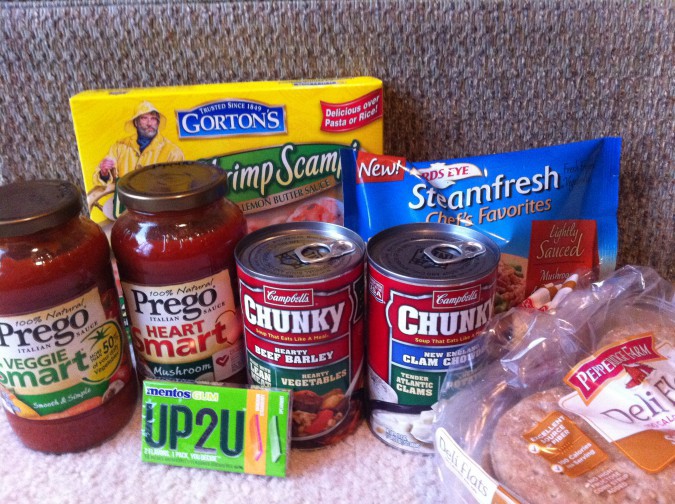 Campbell's Chunky Soup: BOGO at $2.49, used $0.50/2 coupon which doubled Prego Pasta Sauce: BOGO at $2.07, used $1.00/2 coupon Gorton's Frozen Shrimp: BOGO at 7.99, used $0.50/1 coupon which doubled Bird's Eye Steamfresh Chef's Favorite Frozen Vegetables: on sale 50% off, used $0.50/1 coupon which doubled Pepperidge Farm Deli Flats: BOGO at $3.29, used $0.40/1 coupon which doubled Mentos Up2U Gum: $1.09, used $1.00/1 coupon Total Out of Pocket: 7.26 Total Saved: $17.67
And I had this fun freebie in my mailbox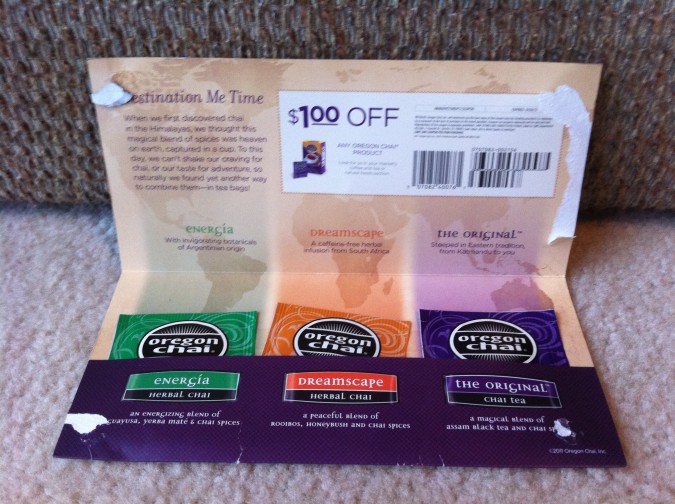 I've learned that when you send off for freebies, they more often than not come with a coupon. So even if the freebie is dinky (like a single packet of Splenda), the coupons make them worth sending off for.
So there you have it! The beginning of my year in coupons. We'll see how it goes from here!
---
---