March 28th, 2012
Well, I accomplished one of the goals I set out for myself at the beginning of this year: I completed the Couch to 5K running program and ran a 5K! I picked a 5K that was 12 weeks from my start date, even though the program is only 9 weeks long, and I ended up doing the last of its workouts 2 days before my race (you know, life happens). The 5K I picked was The Atlanta Women's 5K hosted by the Atlanta Track Club. It took place in the neighborhood adjacent to mine, which was part of the appeal! Though I've decided I'm not a runner, the race was actually pretty fun, and it was a beautiful morning to be outside. I held back a lot at the beginning, and then my last mile was a whole minute faster than my first two! So I think I've got a faster one in me. And, you know what? I just might sign myself up for another one.
Here I am before the race. There was a lot of pink, since it was a women's race. I loved it!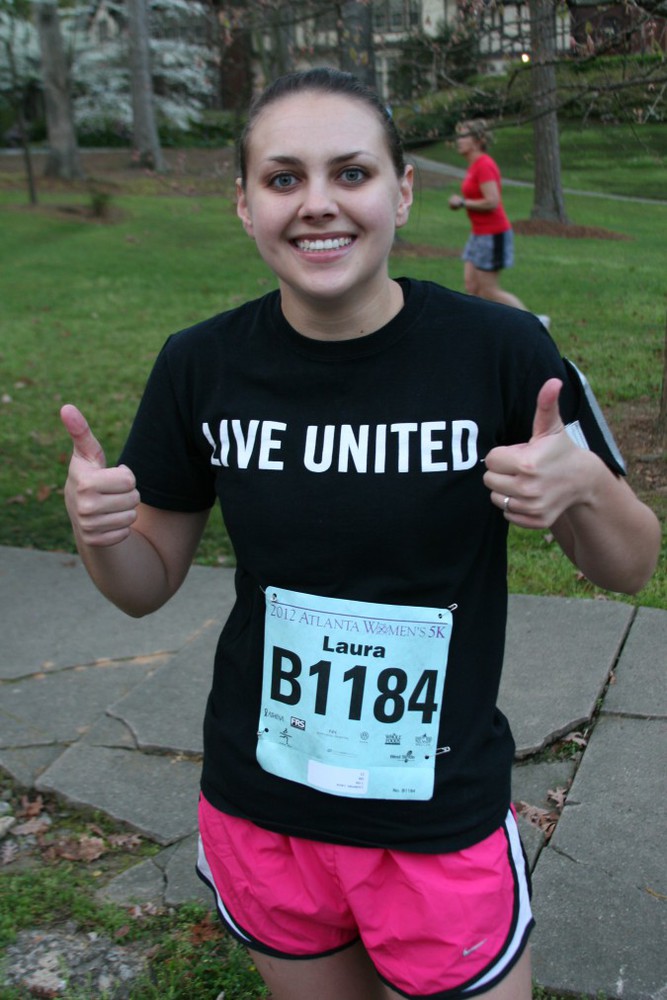 Here's the token after picture.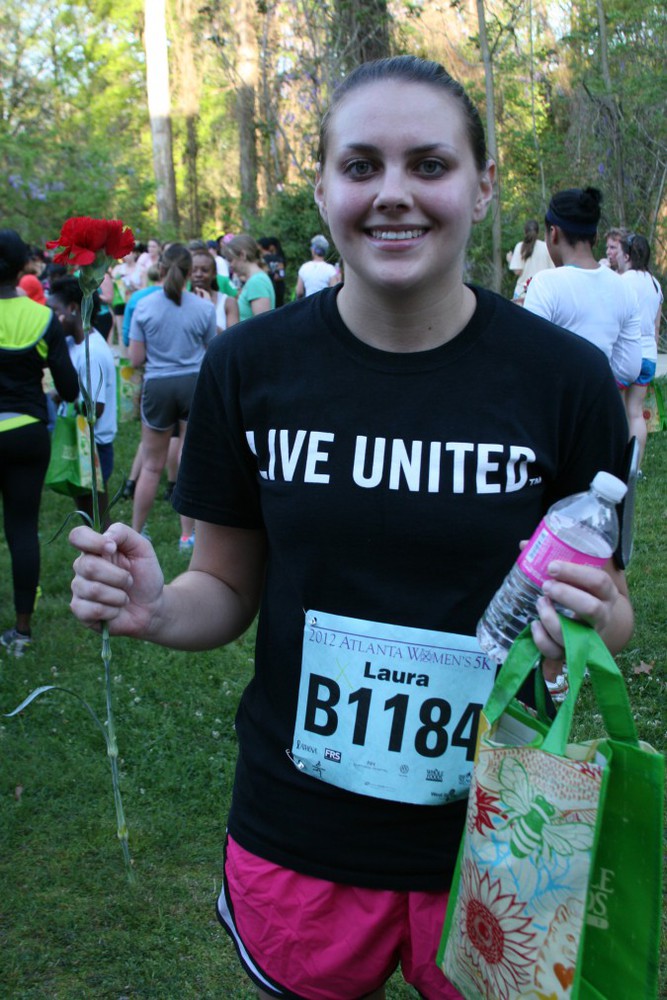 (Andy took some of me running, but they are so awkward I can't bring myself to share them here. Sorry!)
And the fun stuff I got: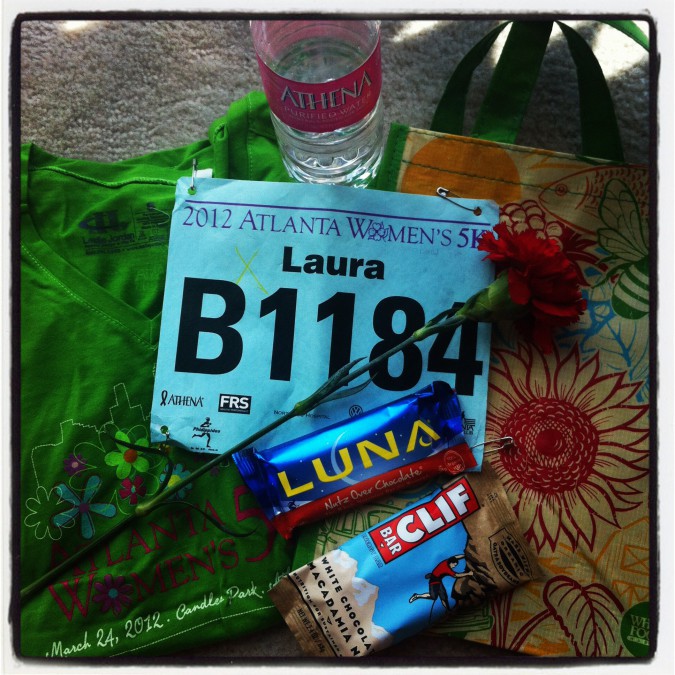 Yesterday morning at the gym I rocked my race shirt and, awkwardly enough, the person on the treadmill behind me had on hers too! So I had to look at us in the mirror the whole time I worked out, but she was gone before I finished, so we didn't even get to chat.
I am proud of myself for sticking with it and accomplishing this goal! Have you achieved any goals this year or are you working toward any? 
---
---