December 9th, 2011
This Friday post is both Fun AND Frugal! On Wednesday, Buckhead Thriftique (a ministry of Buckhead Christian Ministry, where I work) held an after-hours event called Shop 'Til You Drop. The store stayed open later than usual and had a few good items in a silent auction as well. I volunteered to help, because I miss the time I spent volunteering there over the summer! But of course, I also did some shopping.
I picked up these little Christmas goodies for our apartment: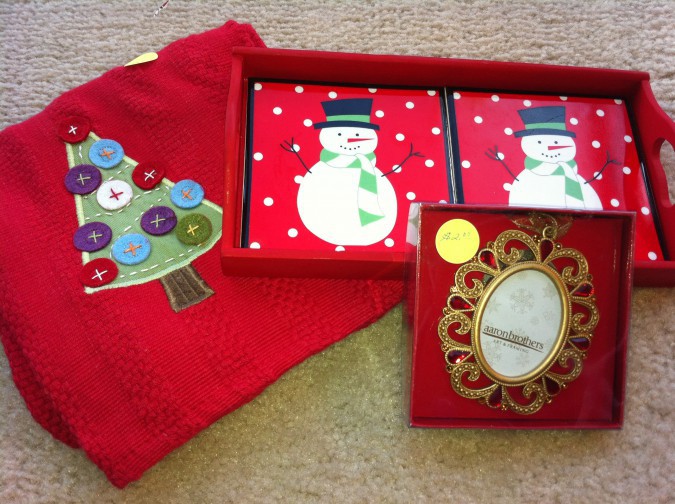 We have some Christmas stuff, but definitely not a lot, and if we ever move anywhere bigger I think I will want more. Right now it's all in one box, and I've told myself I am allowed to buy things as long as they fit in that box and only until it is full. So these little guys are perfect! Thriftique has a lot of cute Christmas stuff right now, so if you're looking for some inexpensive decorations it's the place to go!
I bought this necklace for a mere $1.25 (Gotta love the employee discount, though it would normally only be $2.50):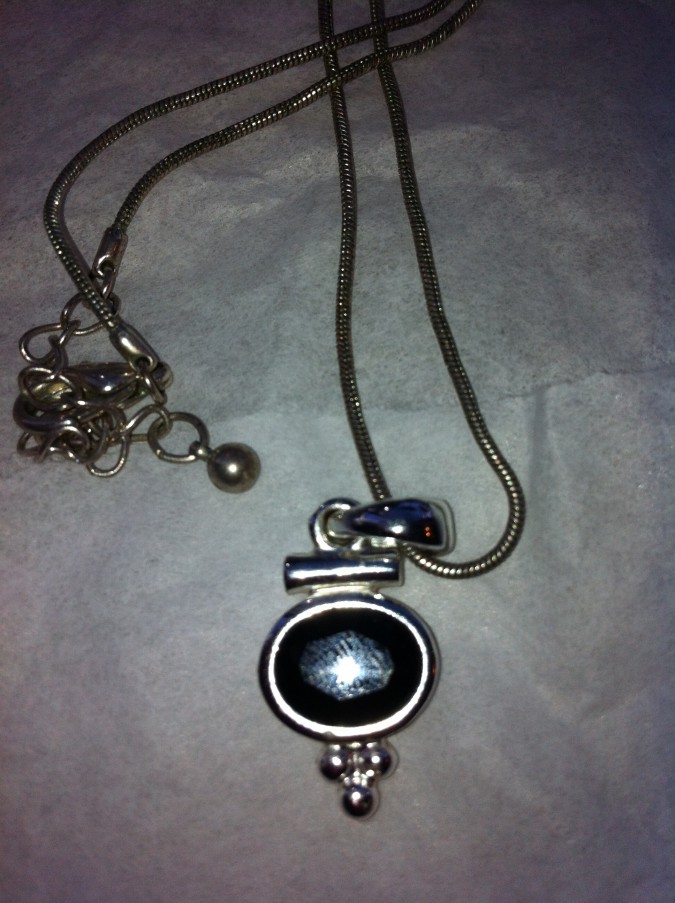 I love earrings but don't wear much other jewelry. This is understated and will go with just about anything, so I thought it would be a good addition to my meager collection.
I found a shirt, as usual, which rang in at $2.50.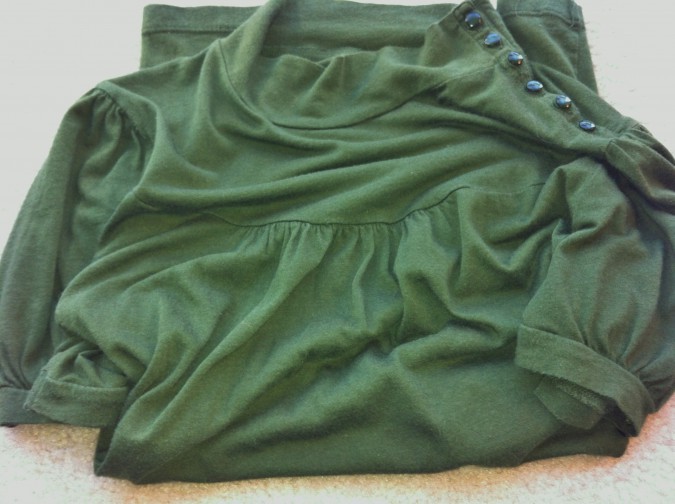 It's t-shirt material (my favorite!), but I liked the detailing, and it's a color that tends to look really good on me. Robyn, the store manager, said it looked like "me," which is probably because I have another shirt very similar. Haha. But at thrift stores I never expend too much mental energy talking myself out of things, because you can't beat the prices. At thrift prices, if it makes me happy, it's worth buying.
The find of the night was this pea coat, which I almost didn't find. I was randomly flipping through the rack of coats as we were winding down. It's a size smaller than I normally wear, but it looked big enough and I tried it on on a whim. It fits perfectly! It's a Talbots coat, and the closest equivalent I could find right now on their website was almost $300. I've been trying to find a pea coat I liked that fit me well since probably high school, but I'm too picky, especially when I'm about to be dropping a big chunk of change on something. So this was a fabulous find, and I wore it to work yesterday! It was $4.50 for me, but all the coats are only $9.00 normally.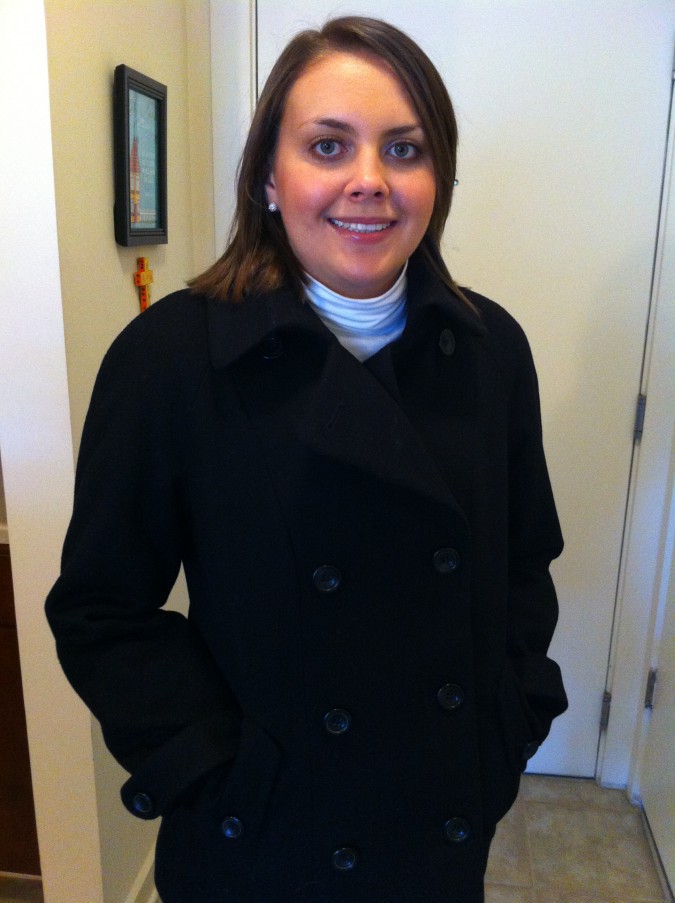 (I look really strange in this picture.)
I picked up a few other things, as well, but they're Christmas gifts, so I won't show them here. One is another necklace "for me" to go in my stocking….oh, being an adult! But I figured it would be fun to find it again, and the delayed gratification of not wearing it yet would make it exciting all over again on Christmas morning.
On that note, I think I'm pretty much finished with all my Christmas shopping, barring the things that I'm waiting to arrive in the mail! How's your Christmas shopping going? Have you shopped for gifts in any unconventional places this year?
---
---