July 11th, 2014
We've been in our new place for two months now and, thanks to the housewarming party we had recently as a deadline, feeling pretty settled. I want to try and get some art on the walls, and maybe a rug or two, but I don't feel rushed on those. In getting set up here I've tried to put value on the little things (one of my disparate thoughts on moving) and to invest in some nicer furniture pieces. Here are some of the things I've been very pleased with (no perks or official endorsements here).
Our dining table from CB2.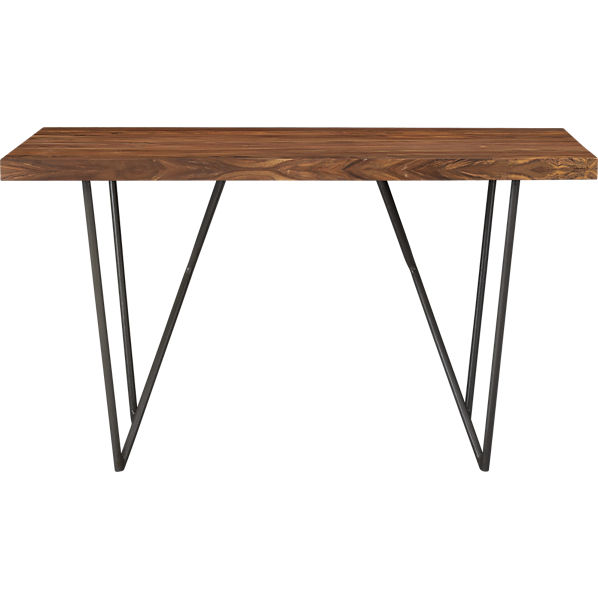 Y'all, the wood is so yummy. Pictures don't do it justice. I feel happy sitting at it every morning when I eat breakfast.
(For good measure, I'll add that I really dig our chairs, too.)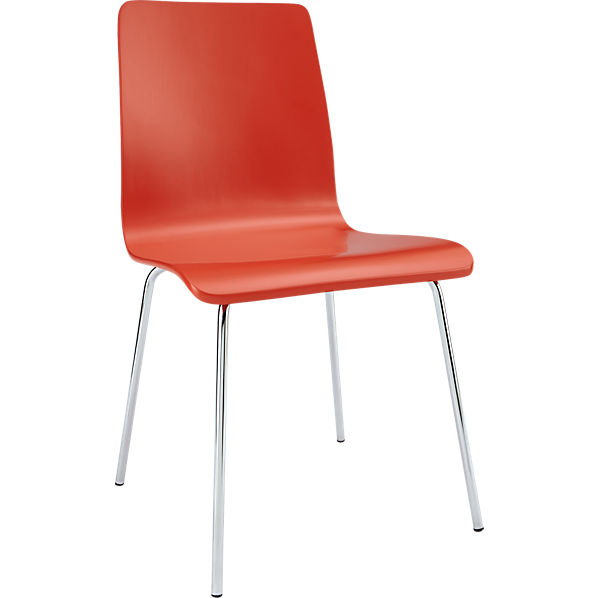 Do yourself a favor and read the product description on Pier1's website. It's hilarious! We donated the armchair we had that had a matching ottoman to The Furniture Bank of Metro Atlanta, but I know sometimes I like to put my feet up. Neither of the chairs I ordered from West Elm had a corresponding ottoman option, and I didn't want to go too matchy-matchy or risk having opholsteries that looked weird together, so I went out-of-the-box and ordered this. I like that it can move around easily. Usually it lives in the corner by the book shelf and holds my backpack, but I can grab it as an extra seat or to use as an ottoman with no problem.
I hemmed and hawed over a desk and eventually settled on this one.
I thought I needed a desk with a lot of storage but I keep wishing the options were cuter, and I eventually decided to go with what I liked and deal with storage if I needed it. This one ended up having plenty! I think it's really misleading that they call it a bedside table. It pretty much seems like a regular desk to me.
Sink organizer from The Container Store.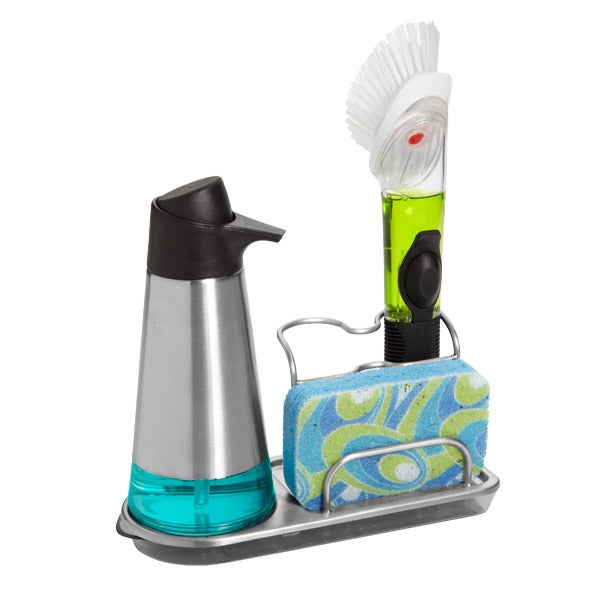 Does it surprise anyone to know that when I went to pick up a few things from The Container Store I kind of wanted to move in? Anyway, it just pleases me to have a place to set the sponge. Our kitchen, and in fact the whole condo, is so open that anything not contained reads as visual clutter. I even bought a second matching soap dispenser for the hand soap!
My modus operandi in decorating our new place has been to buy things I like and assume they will go together because I like all of them. So far it's playing out swimmingly. I also was inspired by the already-orange wall in our place to bring in more orange, and I really like it! I never would have imagined that I'd be bold enough to do that. I'm also embracing my love of other colors and just going for it. This space is big enough that none of it is overwhelming, and I just get to enjoy pops of color everywhere I look!
I went on a rug-buying spree over the weekend, so keep your eyes peeled: I may just have an entire post on rugs once they're all in place!
---
---