September 12th, 2015
I started a new job at the end of June, and in August I had the opportunity to travel to my company's headquarters in San Francisco. I hadn't been to SF since I was a kid, and I also realized I really had never been on a business trip, either! The closest I had come was going to a conference with my co-workers in Huntsville, but somehow that felt different. We drove to Florida all together, and worked our booth at the conference as a team. It was very structured and I had a crew with me. I've traveled alone before, but I've always had someone waiting to meet me on the other end, so the being alone aspect was as unfamiliar to me as the business aspect. So when I was confronted with the thought of an entire week in an unfamiliar city, I found myself getting nervous as my departure date drew closer.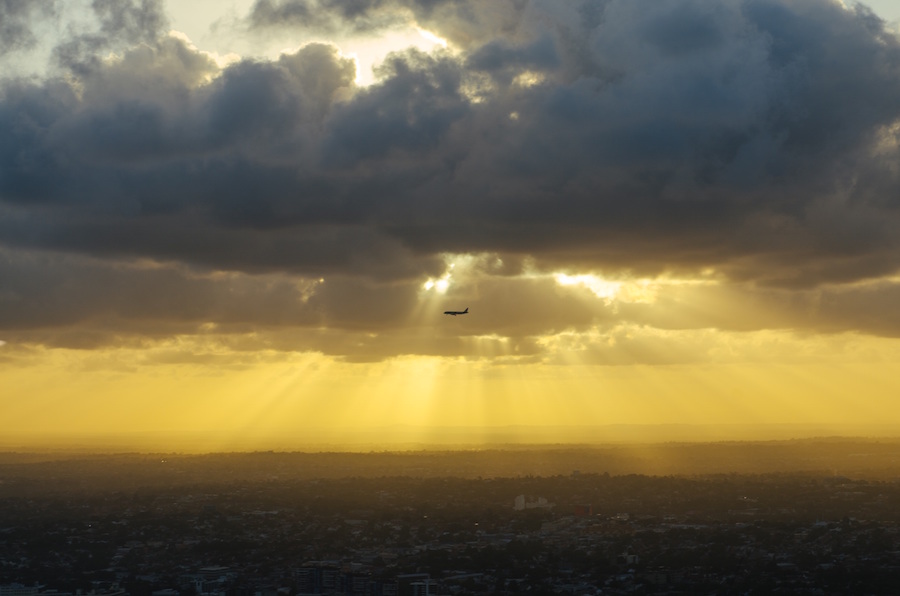 photo by Gabriel Garcia Marengo via Unsplash
My goal for traveling to San Francisco was to meet a number of people who perform similar jobs to mine, and I dutifully arranged lunch and coffee meetings with many of them before I left. My workday calendar was a rainbow of hour-long meeting blocks, with random bits of time in between which I ended up needing, because many of the people I met with did not work in the same building and I had to walk between several office towers.
I was nervous about what to pack. Did people at HQ dress the same as we do in my office? What would the weather be like? How long of a walk was it from my hotel to various places I needed to be?
I was nervous about the hotel. What if I got there and my reservation hadn't gone through? What if I got freaked out in the room by myself? What if it wasn't in a good part of town?
I was nervous about getting around. Would I feel comfortable walking places by myself? Would I be able to figure out the public transportation?
I was even nervous about flying, despite having been a flyer my entire life. To my comfort, I encountered a manager from a different department in my company also on my flight! He assuaged some of my worries about using company funds on the trip, and even dissuaded me from my original plane of taking BART to my hotel and talked me into getting a cab instead.
I felt like quite the cosmopolitan by the time my cab dropped me at the door of my hotel. I had flown to a city alone, gotten to my hotel, and here I was to do Business.
The week went well. I was exhausted every day by the time afternoon rolled around, due to the time difference and also to stretching my introverted nature to its limit with meeting so many new people. So in the evenings I mostly struck out on my own. And here are my tips for solo business travel (which, hey! you can probably apply to other travel as well.)
Have a game plan. The weekend before I left, I looked at public transportation routes from the airport to my hotel. I looked at the office and my hotel on a map, and mapped out at how I might get between them. I double checked my appointments, and sent a few emails to follow up on where exactly some of them would be taking place.

Make some time for fun. (Budget for some vacation even if you'll mostly be spending company money.) I listed out a handful of stores I wanted to visit and restaurants where I wanted to eat. I bought a ticket to take a touristy boat tour of San Francisco Bay. I messaged a friend who moved to SF, as well as my uncle who lives there, and made tentative plans to get together. Keep it reasonable, though, as an unfamiliar work schedule will probably be more tiring than you think.

Check in at home and at work. Look at pictures of your cats! Chat with your coworkers that you usually see every day! It will help you feel grounded while you're gone and ease your transition once you get back.

Take advantage of your hotel's amenities, and don't scoff at paying for other conveniences. My hotel had stations on every floor where you could refill a water bottle, as well as snacks in the lobby in the evening. I had free Wifi in my room, so a couple of mornings I did some work in my pajamas before I fully tackled my day. And sometimes, paying for something you might not normally choose to pay for (e.g. an expensive cab from the airport) is worth it. You have enough around that's unfamiliar and exhausting. Make life easier where you can!

Pack a few extra outfits to change into. I spent much more time outside walking between buildings than I normally do, and I found that at the end of the day I wished I had something to change into from my work clothes (which, let's be honest, were still jeans). I felt grubby after being out in the city so much, plus I just wanted to be a little more comfortable when I was heading out on my own to try and have fun. I packed very minimally in a carry-on sized bag, but thankfully had picked up a few new shirts and ended up wearing all three by the end of the week.

Don't think you know better than Google Maps. That street you thought you saw that coffee shop on is probably not as close you remember, and you should probably trust the map lady to get you there. Similarly, if the city you're visiting has an app for its public transportation system, download it! It will ease your mind when you're standing at a bus stop wondering whether there's actually one coming in the direction you need to go.

Use services like foursquare and recommendations from friends to make the most of your trip. It stinks to wind up eating at some mediocre unknown place because you were being aimless and ended up too hungry to find something other than what was in front of you. Wouldn't you rather know you were eating somewhere that a friend of yours used to frequent for date nights, or that has the #3 ranked cocktail in the city?

Conversely, don't feel bad if you need to stay in your hotel room one night and watch numerous episodes of Say Yes to the Dress. (Hypothetically, of course.) It gets exhausting to have to make a decision about every moment of your day. So much of life at home is on auto-pilot. Sure, you have to decide what to eat, but most of that decision has been made when you went to the grocery store on Sunday. If you miss out on seeing a landmark because you need to recharge, don't feel bad. Did you accomplish the work your company paid for you to come do? Great! That's an achievement in itself. The landmark will still be there another time.

Talk to random people and find little points of connection. It's lonely being by yourself or with new people all day. Somehow finding a tiny little similiarity with someone, no matter how small, can help you feel seen, and a little less lost. I took myself out for a drink on my last night in SF and had a very nice chat with the bartender, which was uncharacteristic for me but a balm to my weary traveler soul that night.

Eat your veggies. Your digestive system will thank you. I drank a lot more coffee while I was gone, and ate a lot more sweets. Veggies are good.
Do you travel much for work? Any tips on making the most of solo business travel?
---
---