July 3rd, 2015
Last weekend my best friend from college got married and I had the honor of being part of her wedding party as a bridesmaid. We lived together for 2 years (and the year before that had doors that opened right across the hall from each other, not to mention shared a hall communal bathroom, so it might as well count as living together) and know all of each other's quirks. We literally re-arranged our schedules at least one semester so that we took every single class together, even winding up in one that neither of us particularly wanted to take but that kept us together. So yeah, you could say I got a little emotional at her wedding. (Uh, and by emotional I mean that after we recessed out of the sanctuary I ugly cried for a few minutes while Susanna patted my shoulder and the groomsmen looked on with baffled faces. I was a goner as soon as the pastor closed his prayer by calling the new bride and groom a family.)
ANYWAY, all the feelings aside, a couple of weeks before the wedding I shared a quiet bachelorette celebration with the bride-to-be in Birmingham. I had mentally come up with a lovely plan for a weekend getaway at a cabin in Mentone (the one I chose was on Airbnb, if you're in the market), but given the somewhat short timeline we had and the small number of people who would be able to come, it wasn't economically feasible. I re-grouped and planned for a spa morning, lunch at one of the bride's favorite spots, and a bookish scavenger hunt at 2nd and Charles, an amazing used book store.
Of course every good bachelorette party needs some girlie supplies, even if you're not going out drinking.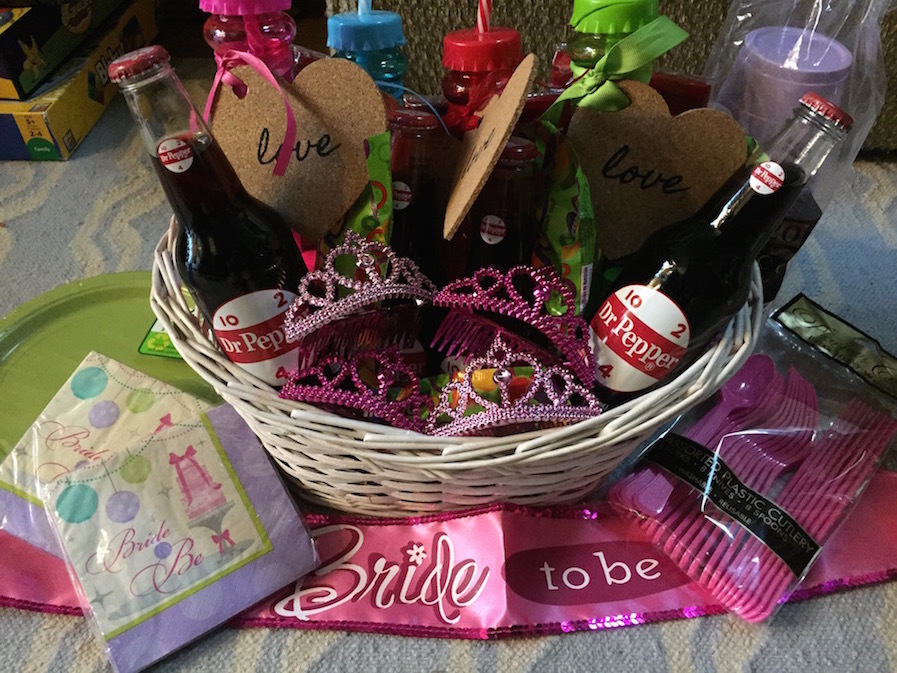 (The plates and such were for a nice picnic we enjoyed at an outdoor symphony concert!)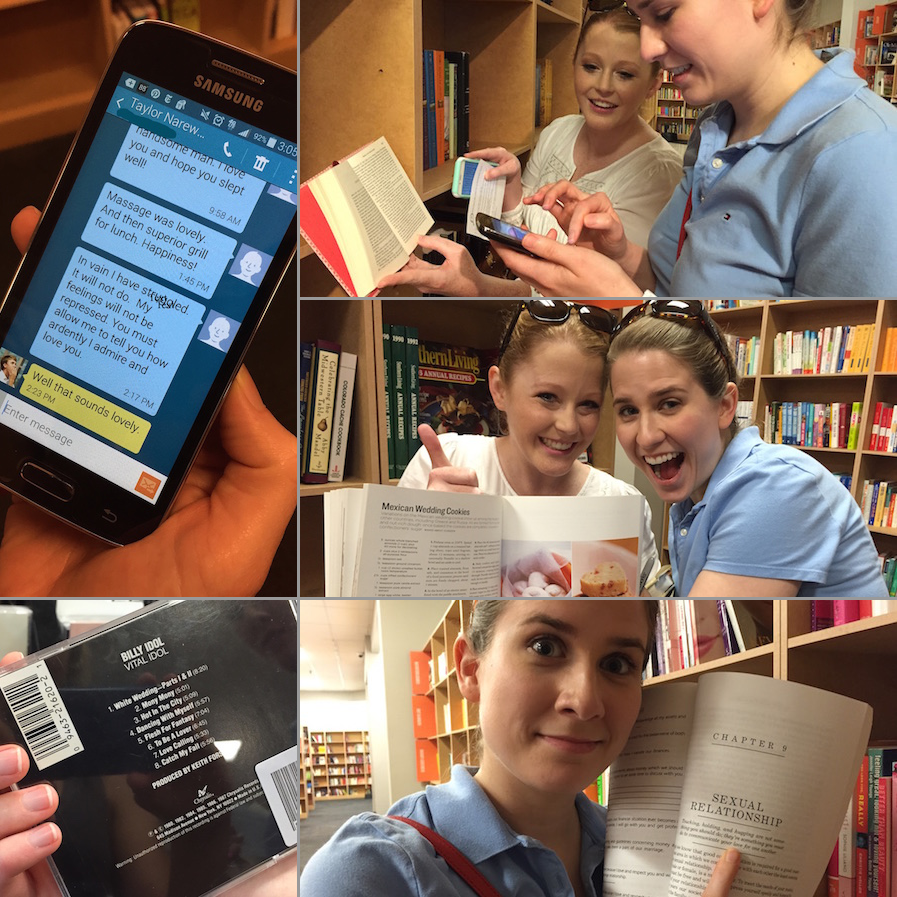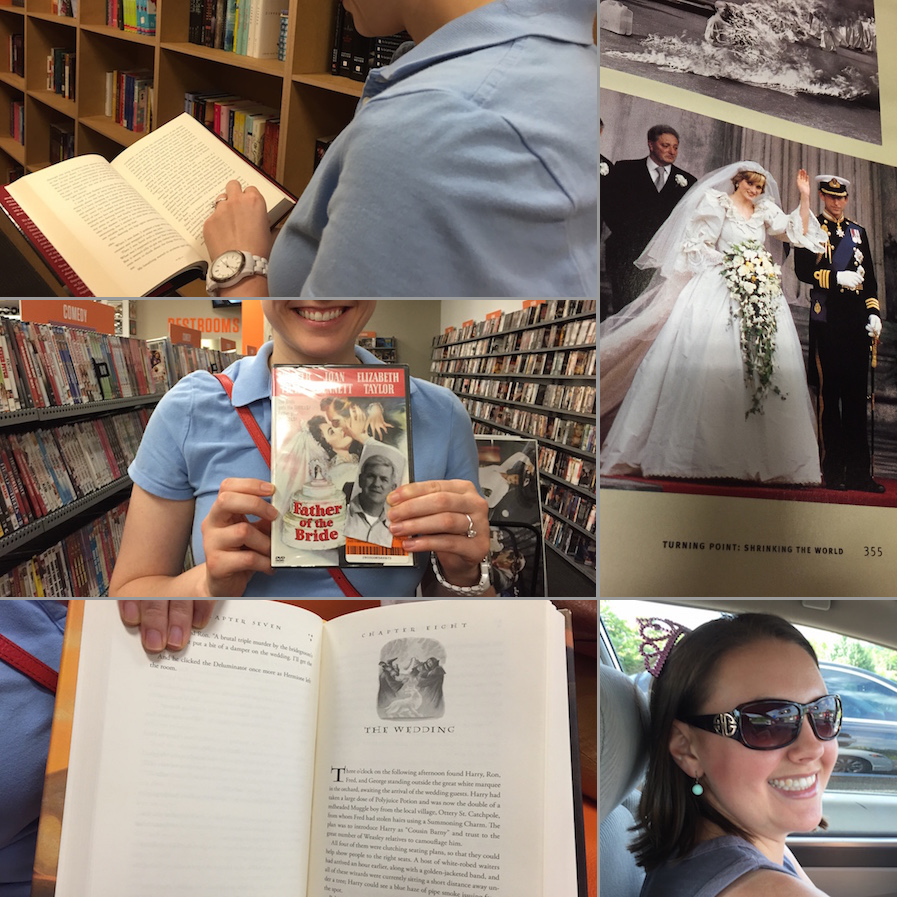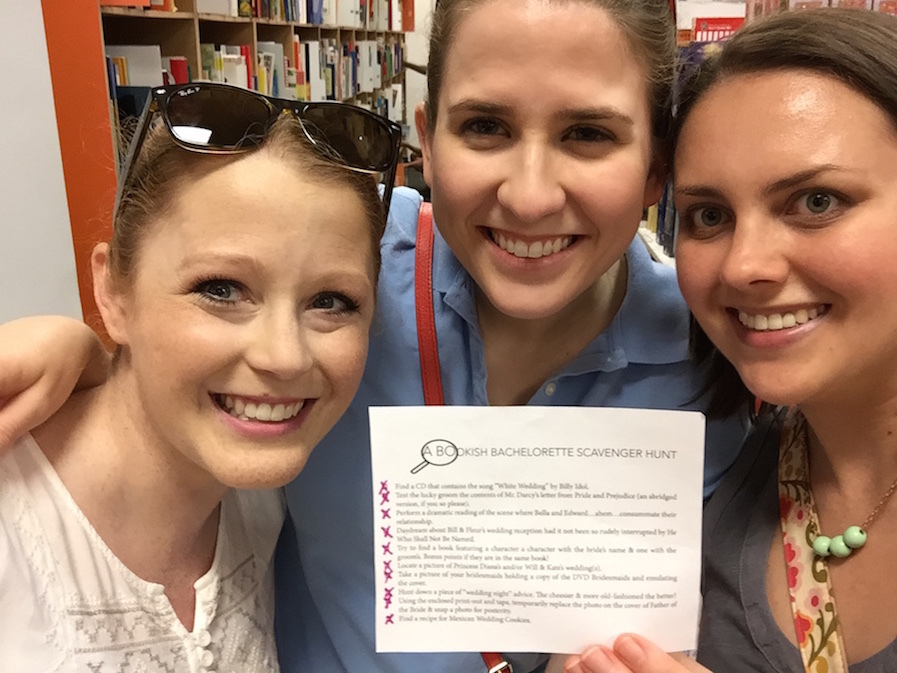 We completed all the tasks, though we had to fudge a bit on a few of them. (Please note that it's very important for your bachelorette weekend chaufferess to have a tiara of her own.) It was such a blast!
If you have a friend who's not a big partier, doing a bookish bachelorette scavenger hunt may be just the way to celebrate her impending nuptials. Click the image below to download the list of tasks for yourself! It's laid out so that you can print 4 on a standard 8.5 x 11 piece of paper and cut it so everyone can have their own. The only supplies you'll need are a pen to check them off, a printed picture of the bride's dad, and a bookstore that also sells movies and CDs.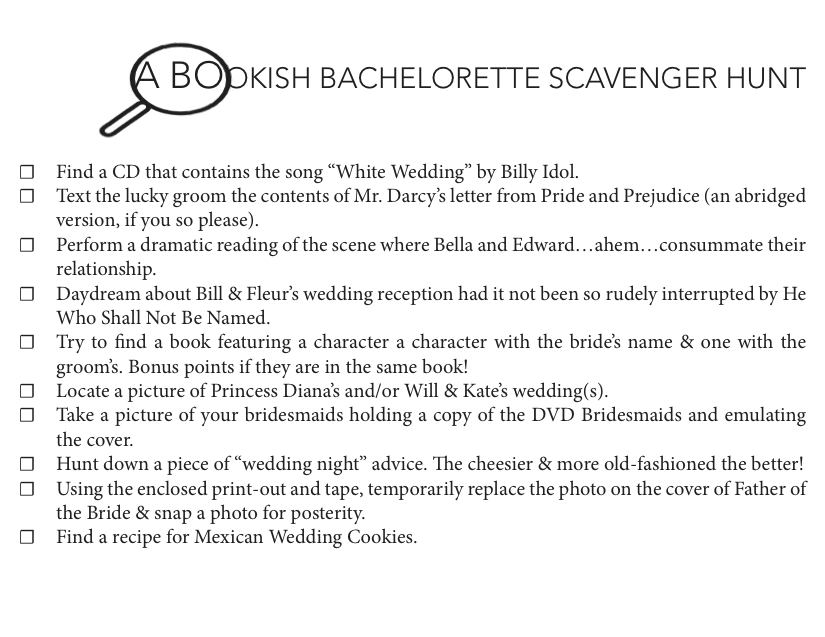 Have fun!! I know we did.
---
---