July 5th, 2015
I started back to full-time work this past Monday (I may have a post in me about that soon), so Andy has been keeping me up-to-date on the goings-on at home, a.k.a. sending me adorable pictures of our cat. This week, this one took the cake.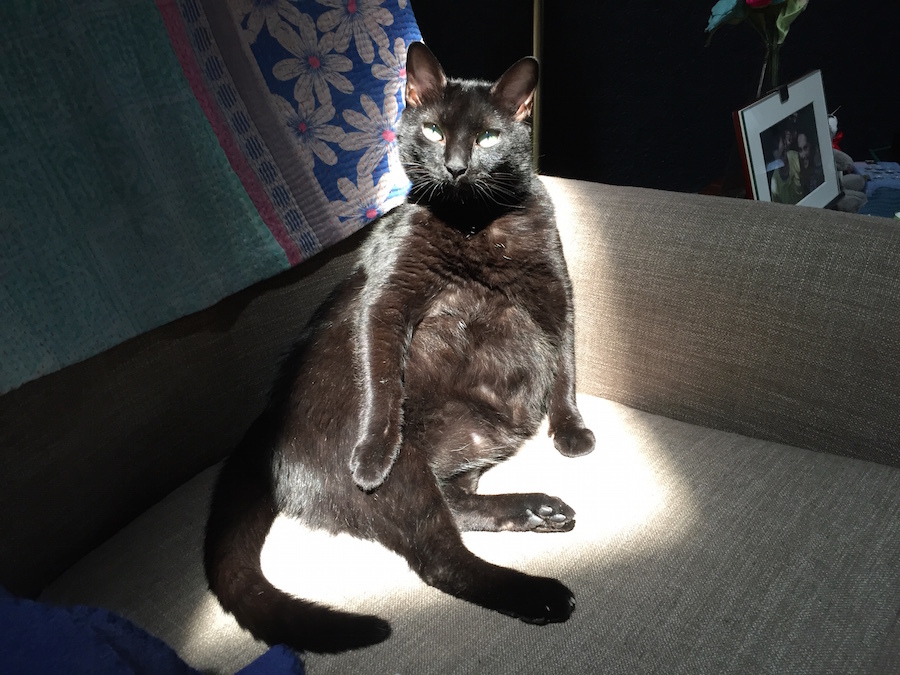 In links news, some of these are a bit old, because I've been stashing them for quite some time and haven't actually written a post! But I promise none of them are stale.
What's the best thing you've read on the Internet this week? Did your cat visit an alien spaceship via a ray of sunshine like mine did?
---
---