August 4th, 2014
Yesterday my co-worker John published a blog post about taking is daughter on dates. He shared the link in our internal chatroom and suggested that other dads try to do the same. I responded to him that my dad and I had "special time" every Saturday when I was growing up…we would go to the flea market, my favorite toy store, Dairy Queen, or sometimes just grocery shopping. And I seriously think that knowing he loved me that much shaped me into who I am.
And then I had all the feels.
When I was a kid, I would pitch a fit any time my parents talked about how some day I would grow up and go to college. I would get so upset at the thought of ever leaving them.
While we were driving around on our special Saturday mornings, my dad and I would listen to Nanci Griffith cassette tapes in his little blue Mazda pickup truck, and when I got older and we had them on CD I stole them to listen to on my drives to and from college. And even as a kid I couldn't listen to the song "Turn Around."
I feel this weird mixture of sadness if I think too hard about being an adult, in the sense that being an adult means you don't live with your parents anymore and you're not their world and they're not your world. Sadness for myself in some ways (though I love my life) and a ridiculous amount of empathy for how my parents must feel, too.
There's a book called Captivating that made its waves through youth groups and college Bible studies a few years ago. Its claim is that we as women are "haunted by a question."
Little girls want to know, "Am I lovely?" The twirling skirts, the dress up, the longing to be pretty and to be seen–this is what that's all about. We are seeking an answer to our Question.
The book goes on to talk about how the world, and in many cases, our fathers, have given us the wrong answers to our question, and that everything we do is part of our striving to find someone who will tell us that we are lovely, not that we are too much, that we are lovable, and worth loving.
I've read Captivating a few times and, not to say that I am perfect and I don't sometimes struggle with self-doubt, but the first time I read it I honestly couldn't relate to much of what it said.
Because thanks to my dad I felt like the answer to my Question was, "Obviously."
Obviously you are lovely, and lovable, and worthy of being loved, and I am proud of you, and you are just enough, you're not too much.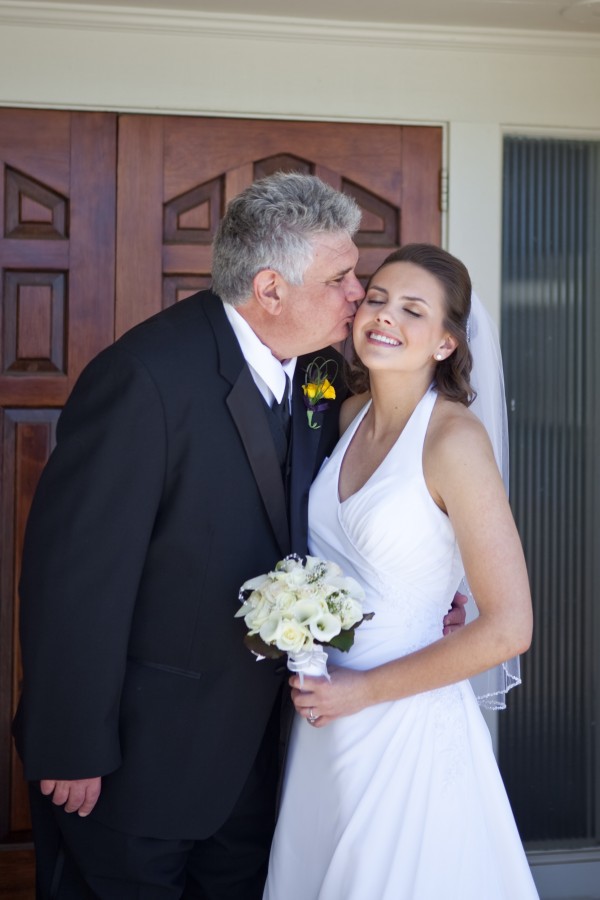 The answer is yes.
---
---