September 21st, 2012
When fall comes around, I go pumpkin crazy. I've always loved the pumpkin pie at Thanksgiving, but I'm not sure I ever thought about enjoying pumpkin outside of that one day a year until Starbucks pumpkin spice lattes came into my life. Now, I'm one of those people who gets excited when it's featured on their menu again every year (though one of my coworkers reminded me that you can get whatever flavor drink you want at Starbucks all year round). Even though we don't usually get much of a fall in the South, once the calendar hits September, I have pumpkin on the brain. When I realized I had a preposterous number of pumpkin recipes pinned, I decided to share them here. For the next 10 Fridays, I'll be sharing a different pumpkin recipe with you for your gustatory pleasure!
Up this week: Two ingredient pumpkin cookies. (Original recipe from Cookies and Cups here.) I am a sucker for cake mix cookies. They are the perfect texture for me, as I enjoy soft cookies, and I love all the different flavors you can create, as well as the pretty colors they produce. These pumpkin cookies could not be simpler: just mix 1 can of pumpkin puree with a box of spice cake mix and bake at 350 for 13-15 minutes.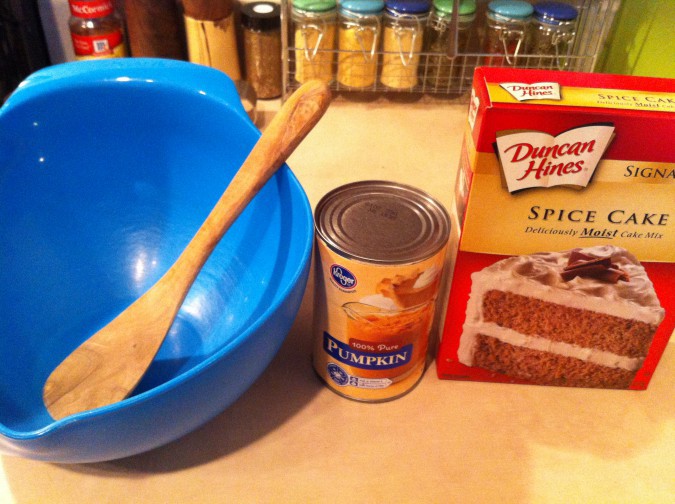 This recipe was a great reminder that pumpkin itself is not necessarily the flavor we crave when the weather turns cool; it's more the spices that generally go along with pumpkin. I took a taste of the pumpkin puree by itself, and it was pretty weird. It had some flavor but honestly brought to mind baby food. It wasn't at all the warm and fuzzy flavor I associate with pumpkin baked goods. In this recipe, the spice cake substitutes for pumpkin pie spice (or a mixture of cinnamon, nutmeg, allspice, and cloves), as it has, in fact, every one of those ingredients (I checked). The pumpkin takes the place of eggs and oil. Pumpkin puree is a great addition to recipes because of its texture and moistness.
The dough was very, very thick: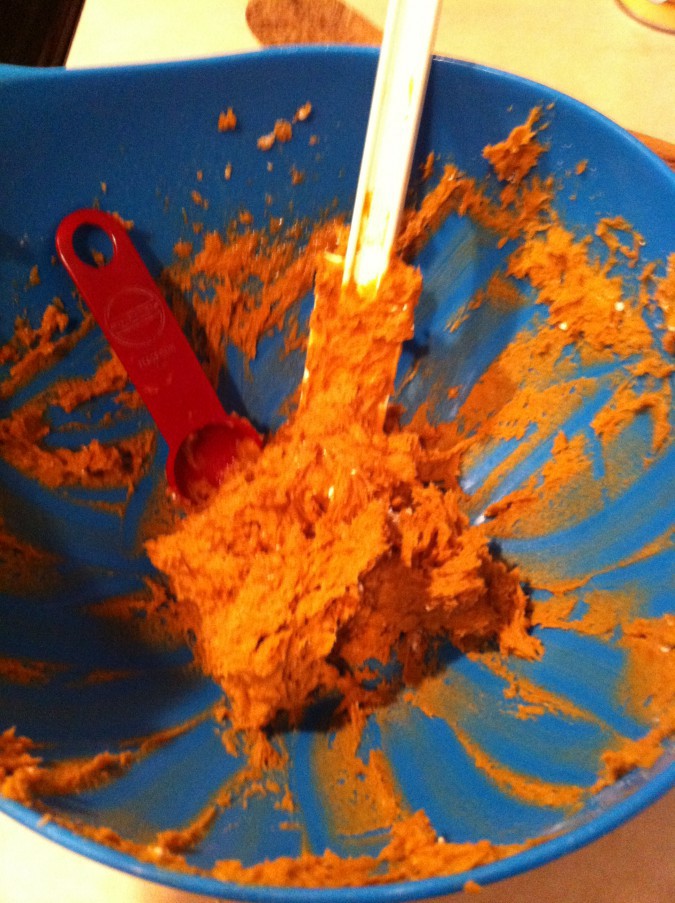 In fact, the hardest part of this recipe was getting it onto the baking sheet in reasonably shaped lumps! The original instructions say to drop it in rounded teaspoonfuls. My usual trick is to spray the teaspoon with a little non-stick spray, but with this batter I found myself having to spray every 2 or 3 cookies! Needless to say, I had to taste-test the batter a few times during this arduous process…
The cookies bake on a parchment paper-lined baking sheet.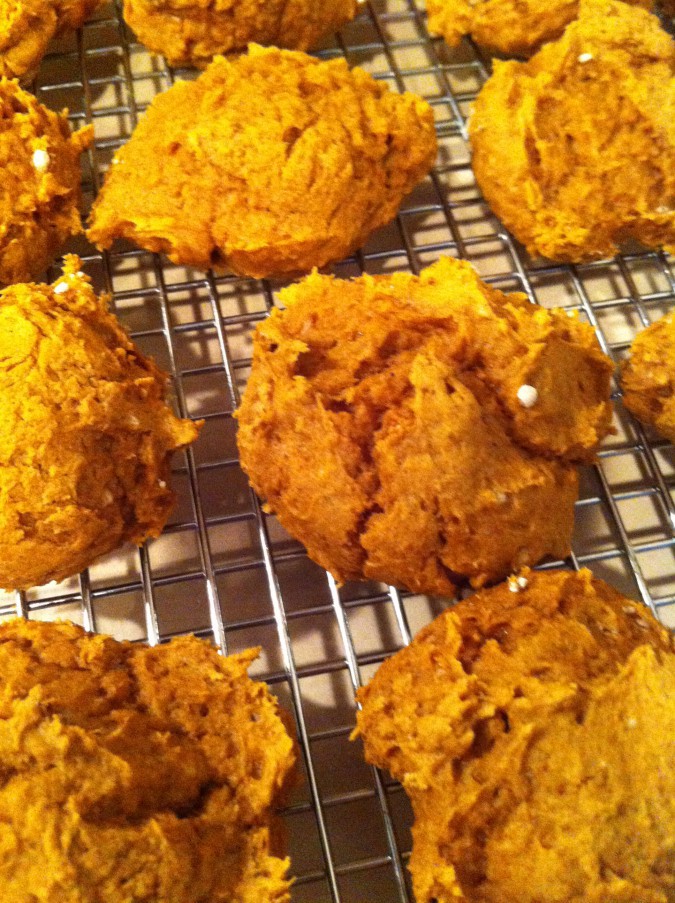 They didn't spread out much during baking, so they had a very fluffy, almost muffin-like consistency. I tried pressing one batch down a bit, but they still didn't flatten a lot.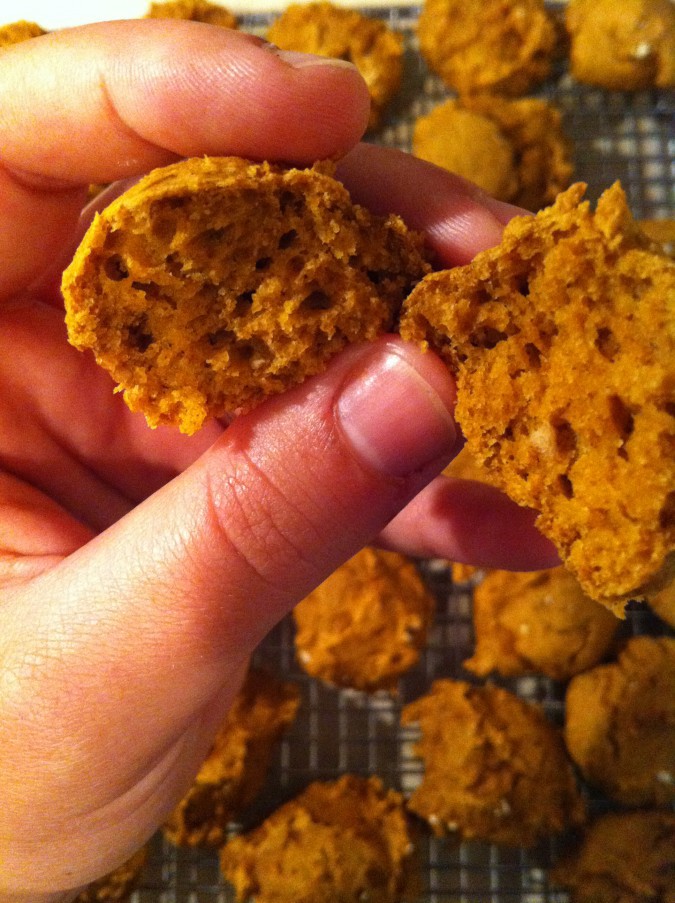 All in all, I'd call these a success! They smelled great while baking, and, though simple, they definitely convey that fall comfort food aspect of pumpkin spice. I took them to work and got rave reviews, even though I was a little worried that the texture might turn people off. They sure felt weird once they cooled and I was transferring them to a plate! I'd recommend these if you want that cozy pumpkin flavor without expending much effort.
Do you have a favorite fall genre of foods? Are you pumpkin crazy like I am? Share your favorite recipe in the comments!
---
---