February 2nd, 2015
I read 6 books in January. Even though I've been using Goodreads since 2009, I haven't applied much quanitified self analysis to my reading habits until this year. But since I'm doing Book Riot's Read Harder challenge I'm paying much closer attention. In fact, on January 29 or so I noticed that I had read 4 books and I thought to myself, "Surely I can make it 5!" Well, thanks to the books I picked (short-ish, quick reads), I ended up making it 6.
This is why the quantified self is a catch-22 for me: I tend to get a little obsessive. At least reading could hardly be cast as a destructive behavior. Though if you start to notice my house looking a mess and Andy and me looking gaunt because I've been reading instead of cooking, maybe you should check in on me.
The Books
Delicious! by Ruth Reichl
This book was a Christmas gift, and I counted it as "a book published this year" (if "this year" meant 2014, when Book Riot's list was released). I enjoyed this novel! Ruth Reichl is an excellent food writer, and her memoirs are some of my favorites. While this wasn't as charming as those, it was enjoyable and the story was engrossing. I saw a lot of Ruth in the main character, but it definitely wasn't 100% autobiographical. I gave it 4 stars, or "I really liked it," on Goodreads.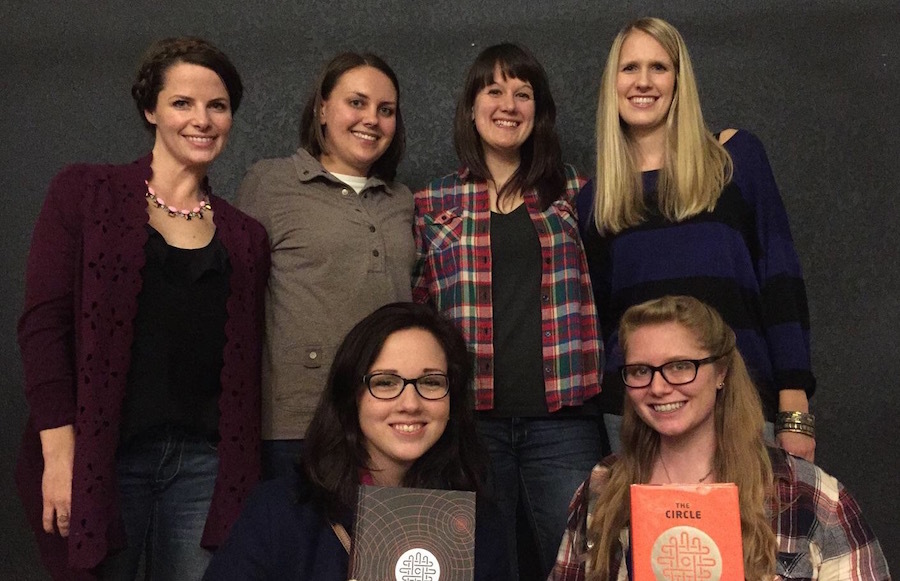 I'm not sure 6 books a month will be sustainable for me, but it was a pretty fun start to the year!
The Challenge
5/24 completed
A few edits to my picks, as well:
A book written by someone when they were over the age of 65
Every Third Thought by John Barth My dad started reading this one and said it wasn't very fun or good. He suggested Jayber Crow by Wendell Berry, instead. Berry was 66 when he wrote it.

A book published by an indie press
I'm planning to pick something here when I visit Powell's Books in Portland this spring!

A book that takes place in Asia
Snow Flower and the Secret Fan by Lisa See A new friend of mine recommended The Orphan Master's Son by Adam Johnson, and I love going with recommendations.

A microhistory
The Emperor of All Maladies: A Biography of Cancer by Siddhartha Mukherjee
I have a copy in-hand now, so this will be next!

✓ A sci-fi novel
The Ocean at the End of the Lane by Neil Gaiman

A book that is a retelling of a classic story (fairytale, Shakespearian play, classic novel, etc.)
Wicked by Gregory Maguire A lot of my friends steered me away from Wicked when they read my original post. Instead, I'll be reading The Girls at the Kingfisher Club, a 1920s re-imagining of the fairytale of the twelve dancing princesses (which I need to read first).

A book that someone else has recommended to you
I'm going to go with Brown Girl Dreaming by Jacqueline Woodson, which I kind of wanted to read anyway, per my friend Meredith (though tons of the other selections here could have also satisfied this task).

✓ A book that was originally published in another language
My Brilliant Friend by Elena Ferrante (originally written in Italian)

✓ A book that you would consider a guilty pleasure
50 Shades of Grey by E. L. James (Yep, I went there.)

✓ A book published this year (this year being 2014, when the tasks were published)
Delicious! by Ruth Reichl (currently reading Veronica Mars: Mr. Kiss and Tell, which was released in January 2015, so I'll have this category doubly covered.)

✓ A self-improvement book
The Life-Changing Magic of Tidying Up by Marie Kondo
What are you reading these days?
disclosure: links are Amazon affiliate links and help support my blogging habit
---
---