June 6th, 2016
This past weekend Andy and I went backpacking with his parents. It was his mom's first two-nighter, and it was a challenging trail overall. From the very first we started adjusting our plans. The road to the parking area was gravel and not in the best shape, so we parked at a different trailhead than intended to minimizing the driving time. We had to criss-cross back and forth across a river, which took awhile each time, so we scaled back our mileage. To visit the waterfall we had intended to see would have necessitated an additional 8 river crossings, so we nixed the sightseeing in favor of getting to our campsite. It rained the second evening and the entire time hiking out. And yet. No one got grumpy. No one had a bad attitude. We weren't snipping at each other. We had a great time, and I was very impressed at our family togetherness!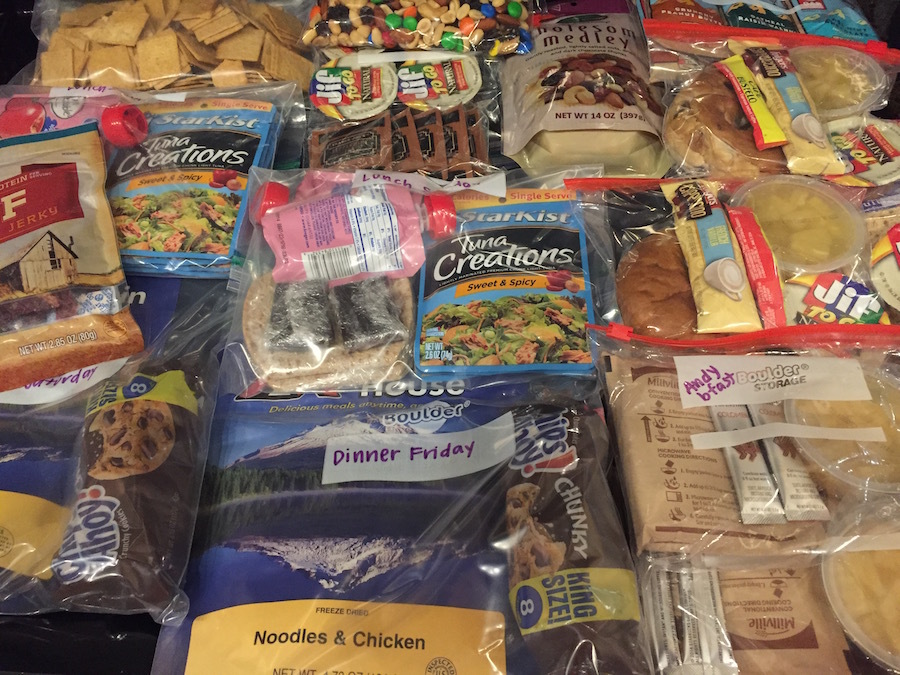 In case you've got a trek planned in the near future, I thought I'd share some of my favorite things that make even the toughest trips a bit more bearable.
This air mattress: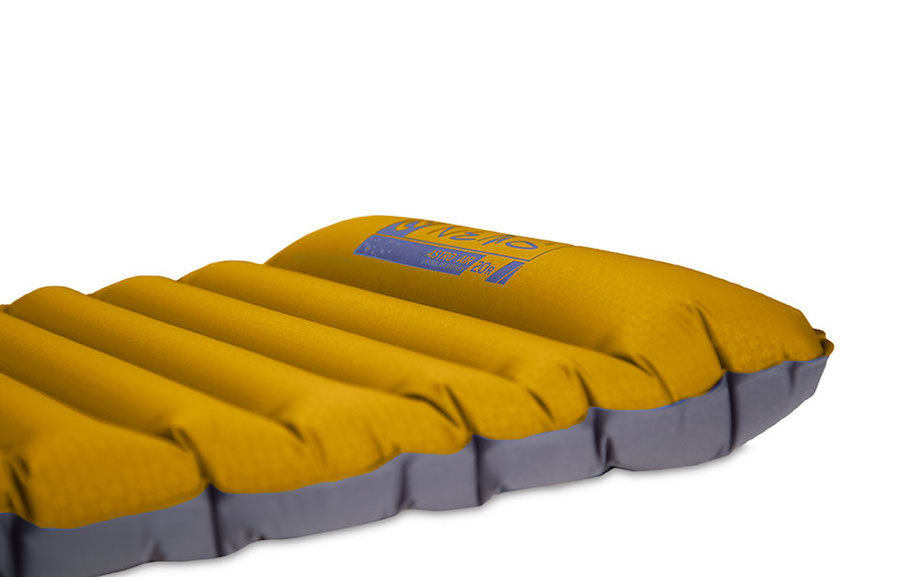 Just Say No™ to the egg crate/yoga mat sleeping pad. I used to always wake up on backpacking trips with aches and pains from sleeping on the ground that were worse than the aches and pains from hiking with a pack on my back. But no longer! This thing is amazing. I'm sure other air mattresses are good, too, but this is the one I can vouch for. Even as a side-sleeper, it holds me up off of the ground so I don't wind up with a sore spot on my hip. It rolls up into a tiny stuff sack about the size of a Nalgene bottle (and it's not difficult to get it back in there, either, which I had been worried about). Andy was so jealous of mine that he ordered himself one, too. The only caveat is that they are a bit loud when you move around. But it's a small price to pay for actually sleeping well on the trail.
This shirt: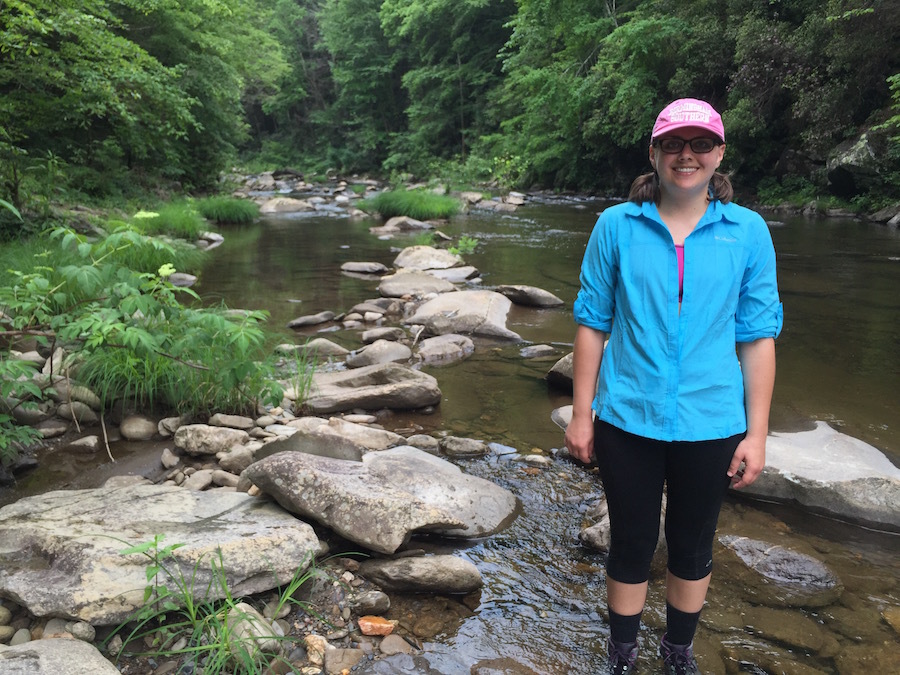 Okay, well the one I'm wearing is actually slightly different (or at least has a different name) from the linked one, but they don't seem to make it anymore and this one has the same features and looks the same. It's light-weight and I wasn't too hot even on a sunny June day in Georgia (read: humid). I got soaked crossing a river and it dried really quickly. The zippered pocket on the body, rather than button pockets right on the boobs, is a nice touch. I bought it on a whim at the Columbia outlet and I'm glad I did! It comes in really nice colors, too, which sounds silly, but it's nice to have something pretty when you're feeling filthy.
This trail mix: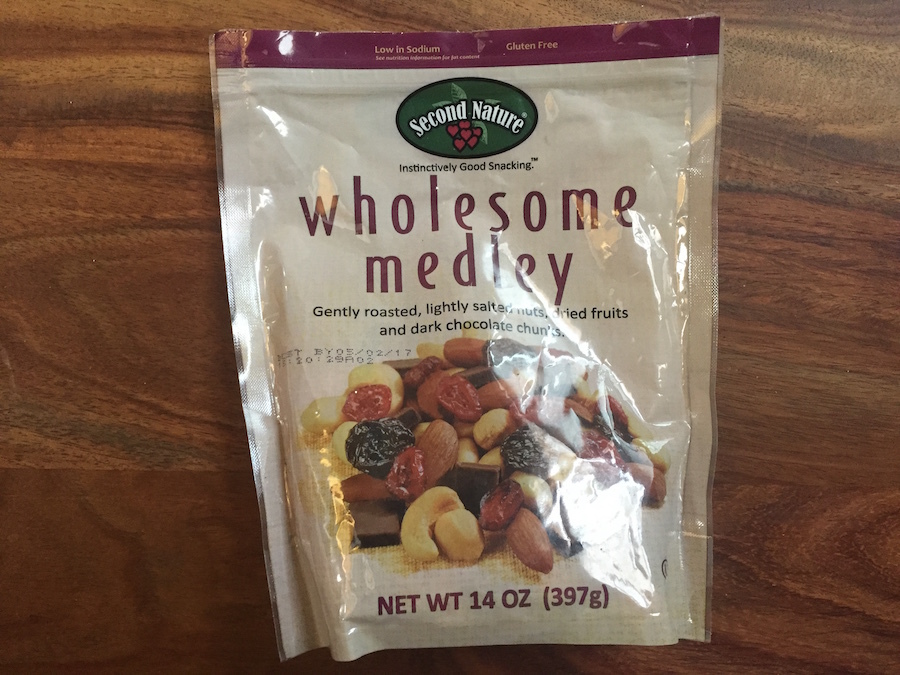 I usually just buy the Kroger brand, but for some reason when I shopped last week I wasn't feeling it. I found this one on the bottom shelf in the health foods section of the store. It was so good! Nothing overly sweet, just the cranberries and slightly tart cherries. Nicely toasted nuts, and really yummy dark chocolate chunks rather than candied milk chocolate pieces. It remined me a lot of my beloved Simply Almonds, Cashews, and Chocolate trek mix from Trader Joe's.
This guy: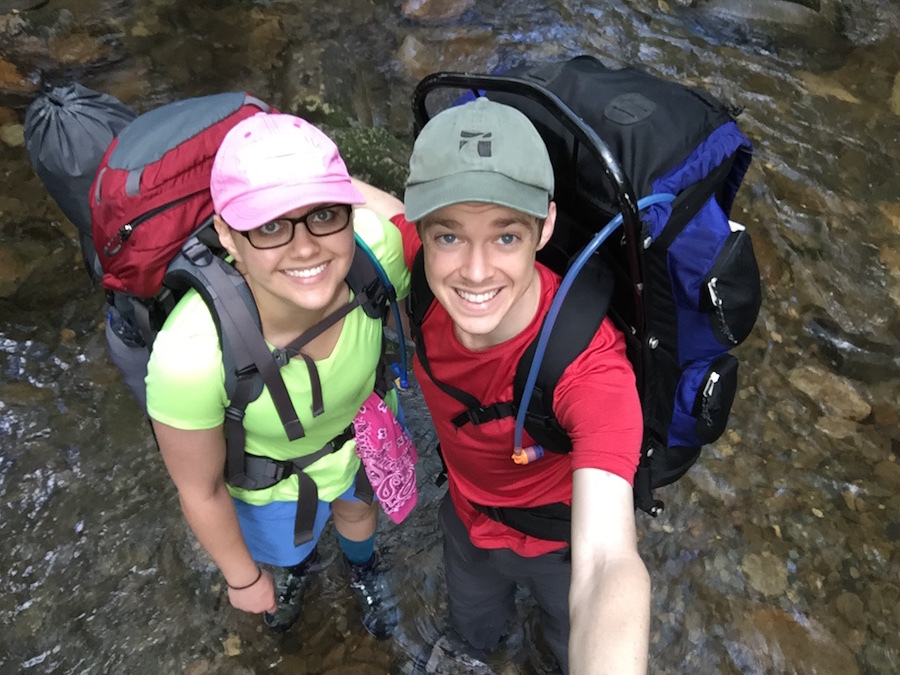 Sorry, he's not available for sale! But if you ever have the chance to bring him along on a backpacking trip, you should. One of the things I love about Andy is that he always has options available in his mind. He was so flexible and such a good sport on our trip this past weekend, and every time we needed to pivot he had a new route planned out on the map in no time. He takes such good care of me in the wilderness and assuages my anxiety over all the crazy things that could possibly happen. I doubt I ever even would have given backpacking a shot if it weren't for him, but now I love it! Backpacking is one of the things we do the best together as a team, and I treasure the weekends we spend out in the woods.
Aside from Andys, what are your wilderness must-haves?
---
---