November 15th, 2013
–This trail mix from Trader Joe's.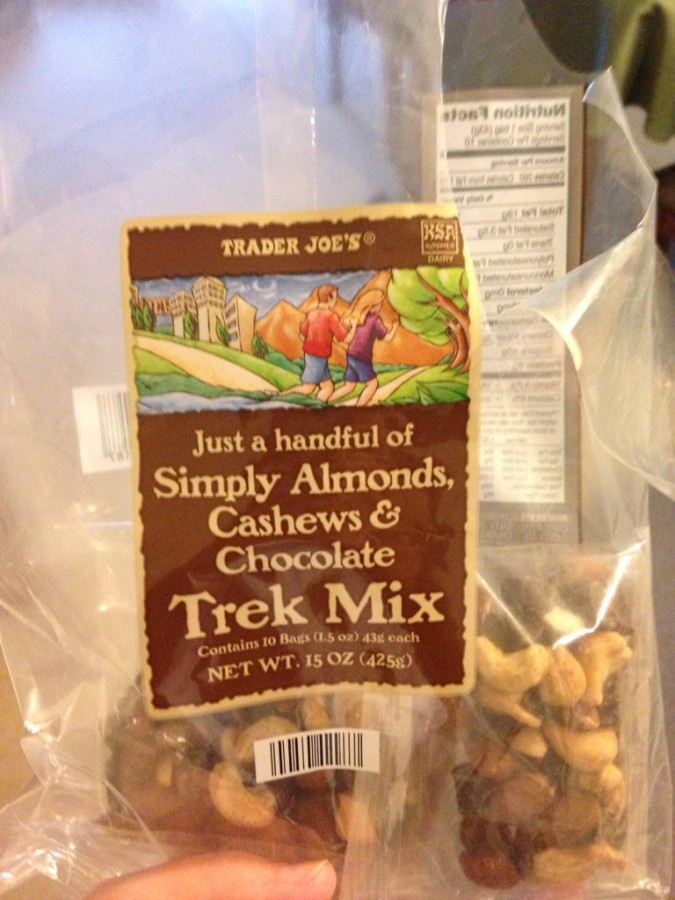 The chocolate is PERFECT, as is the mix of sweet-salty and crunchy-chewy. Plus it comes in a package with 10 individual pouches, which is really nice and easy to grab. It costs like $5.50, which if you do the math is not really that expensive.
–My new MACBOOK AIR.
omg. Andy and I had talked about how for my next computer we would probably go ahead and invest in a Mac, especially since I have been trying to learn to program and the tools really are much better with Macs. But then about a week ago Andy decided that the time for my next computer was NOW! And I am the proud owner of a 13-in MacBook Air. It is so thin and light. I love the keyboard. I love the touchpad. I love two-finger scroll. So, I guess I've gone Mac.
–The Story CD. (Yes, I said CD. My car is from year that fell in between the era of tapedecks and aux plug-ins, so I have a CD player but no way to plug in an iPhone. Thus, CDs.)
However I may be feeling about my faith, I still really enjoy a lot of Christian music. There are a lot of talented artists who do wonderful things with words and melodies. This CD just lifts me up. It's a compilation of artists singing songs as different personae from the Bible. It's fun to try and decipher which character is singing, and the music is amazing! I can listen to the Old Testament disc on repeat and not get tired of it for several days.
–Old Navy Diva skinny jeans
I guess they're something like this. I found them in the thrift store donation pile at work and bought them before they could actually make it out to the thrift store! I tend to have mixed feelings about the fit and quality of Old Navy jeans, but at a thrift store price the pair I found is great. They're not too dark, not too light, not too long, not too short, and skinny but not too skinny. Excellent kicking around jeans, and I think I can tuck them into boots OR wear them with flats! I'll be getting rid of a pair of jeans I'm not loving as much any more.
So there you have it. A random brain dump of things I like.
---
---