December 19th, 2015
I'd like to give you permission this holiday season to do things whatever the heck way you want to do things.
Not the way your parents want you to do things.
Not the way Instagram makes you feel like you should.
Not the way Hallmark movies tell you they're supposed to be.
Be honest with yourself, and you do you this year.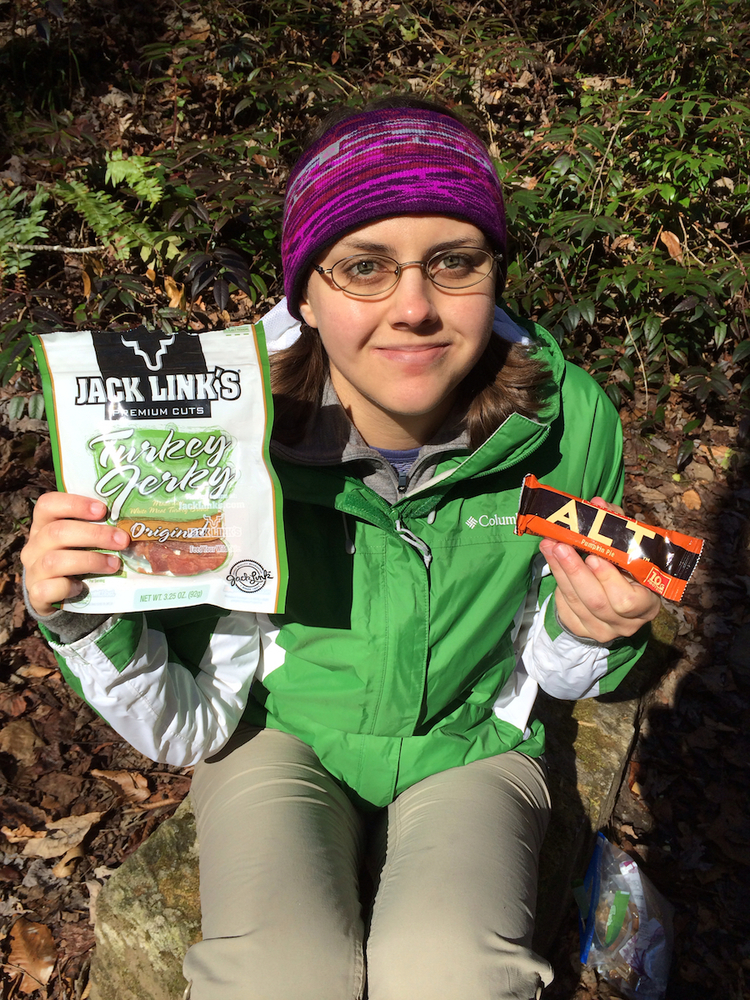 My dad has always been super great about encouraging Andy and me to feel the freedom to make our own traditions and celebrate in whatever ways are special to us. We're both only children, which can make the holidays a little tricky! Whichever family we don't go visit is left sad and alone, without siblings to fly back into the nest (or at least that's how I worry they'll feel).
We've started doing a joint Thanksgiving celebration with both sets of our parents, and it's really nice! I wouldn't say our parents would be BFFs if it weren't for us, but we all get along, and it's special to share a holiday with the 5 other people in the world who love you most.
The first year we were married I cooked Thanksgiving feast just for the two of us (I decorated and everything!), and my parents came down for the weekend on Black Friday.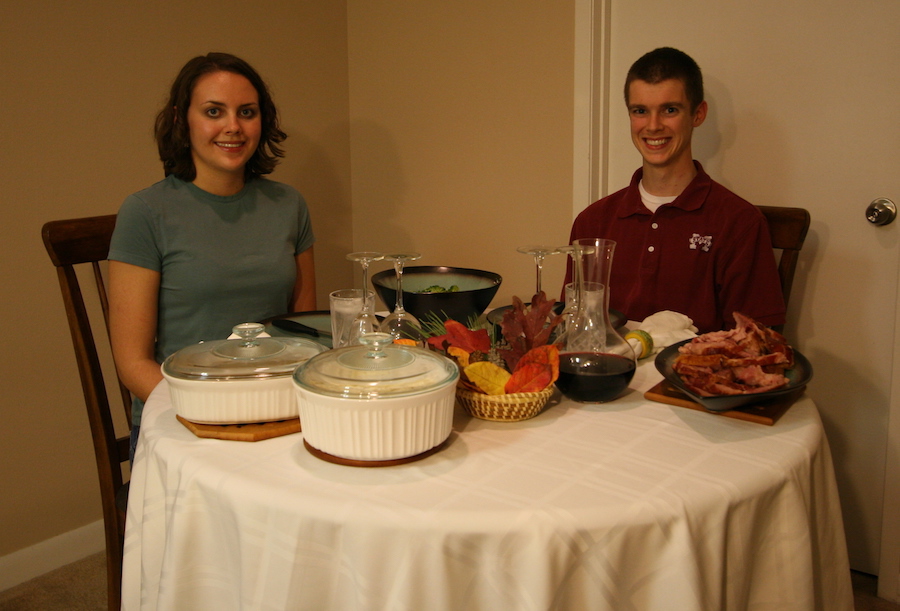 Another year, we went backpacking for three nights during Thanksgiving week! (See photo above for our alternative Thanksgiving feast of turkey jerkey and a Pumpkin Pie granola bar.)
My in-laws have taken some liberties with the "traditional" holiday expectations, too. One Christmas they took a weekend to themselves in Savannah, and this year they're heading to Asheville with another couple who are empty nesters.
My parents typically eschew Halloween, and this year they went out to dinner and a concert so they wouldn't have to host trick-or-treaters.
You gotta do you.
Maybe turkey's not your cup of tea.
Maybe late-night holiday parties aren't your thing.
Maybe the extra clutter of seasonal decor makes you cringe.
Maybe the thought of crowded malls and busy highways gives you anxiety.
It's all fine!
Have an honest conversation with yourself about what makes you happy and brings you joy–because, after all, joy is the only thing the holidays should be about. Tweet this!
Once you have the elements of your ideal holiday in your head, have that honest conversation out loud with your family and friends.
It may be uncomfortable.
They may not respond positively.
You may be tempted to cave.
But please, stand your ground! You deserve to experience the holidays on your terms.
Me this year? I've admitted to myself that I don't want to go out on New Year's Eve. I always think it would be fun to go to some glamorous party and eat and drink and be merry, but in reality I just get tired. One year we did go to a really fun party at our friends' apartment, and I proceeded to get very drunk and sick because I drank a lot of champagne on nothing but charcuterie in my stomach. So, yeah. I think a quiet NYE at home with my man and some Thai takeout is just what I'd like this year.
What do you want your holiday season to look like? Paint the picture in your head and your heart, and then make it happen. Feel your freedom. I'm giving you permission.
---
---