January 27th, 2015
Last week Andy and I went on the first of our year of dates. We were tourists in our own town for the afternoon! We took advantage of having flexible work schedules and headed out on a Thursday to avoid the crowds, and it worked. Downtown was practically deserted.
We took a spin on Atlanta's answer to the London Eye, the Skyview.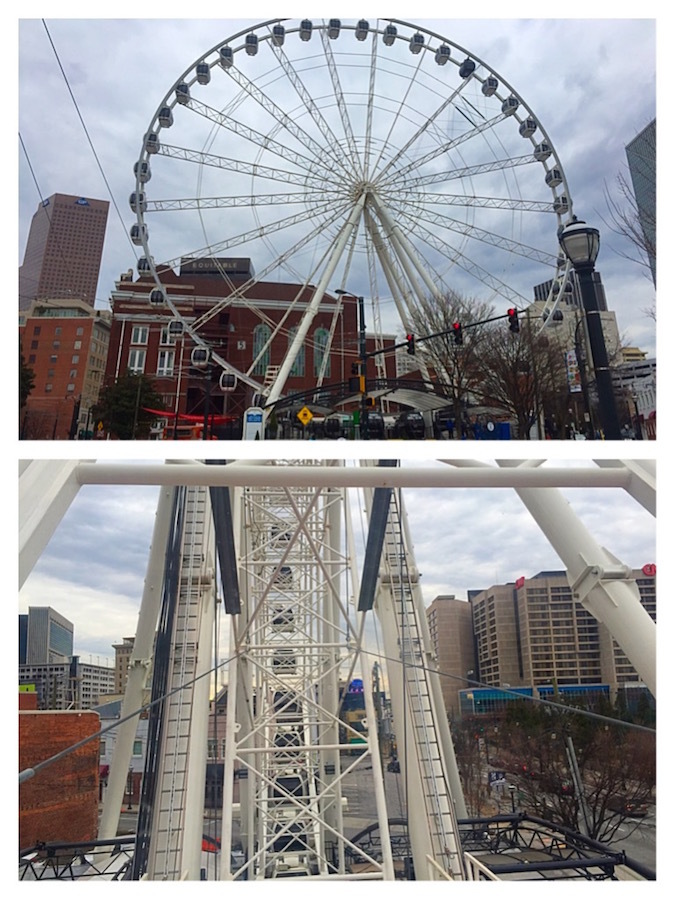 We took a selfie because, obvs.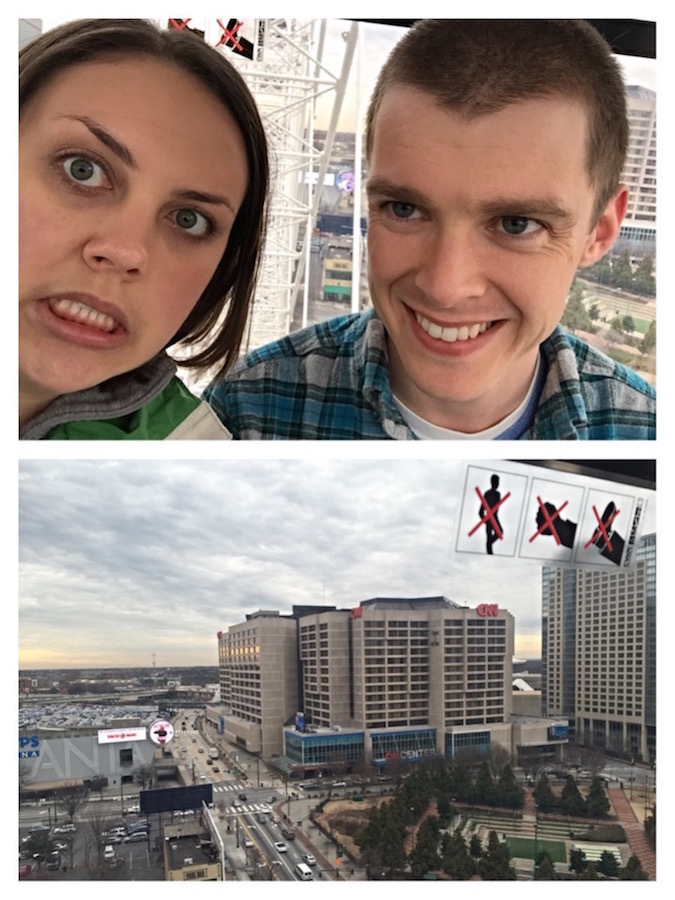 There was one other couple on the ferris wheel while we were, and that was it. It was a little freaky at first! The car is enclosed, so my fear of heights didn't kick in, but it wobbles a bit when it's getting started, and your stomach has to acclimate for a minute. Once we got going, though, it was a very smooth ride. It was an overcast day, but not foggy, so the view was great. There's a voiceover that points out landmarks to you as you ride, which is nice. I'm glad we did it once, but I'm not sure I'd pay the $13.50 to ride it again.
We also walked around Centennial Olympic Park, which neither of us had managed to do in the almost 4 years we've lived in Atlanta.
We strolled into the CNN Center to look around. I didn't want to spend the money or the time on a newsroom tour, but that's an option if you're interested in how television works. My favorite part of any museum is the gift shop, and in this case I was sorely tempted by a Vampire Diaries t-shirt (not). We got to see the #weloveatl installation, which was really cool. There's a very extensive food court that you can just walk right into, so if you find yourself hungry in downtown Atlanta it's worth checking out!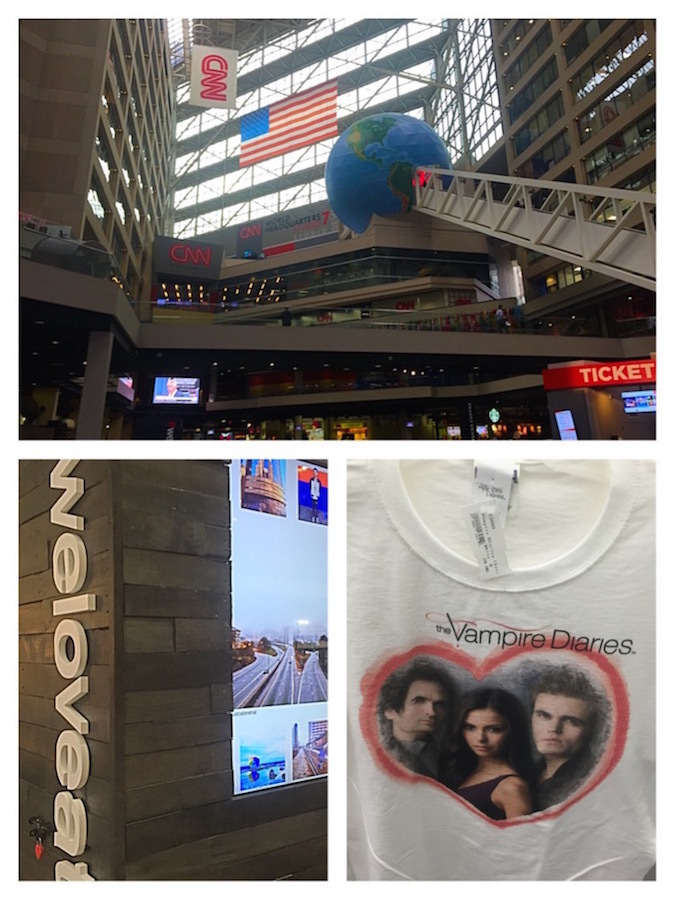 We rode the new streetcar, which is free for its first few months. (And took another selfie.) We were underwhelmed….honestly we could have walked faster than it moved! We only went a couple of stops. But again, if you're staying downtown, it could be a useful way to get around.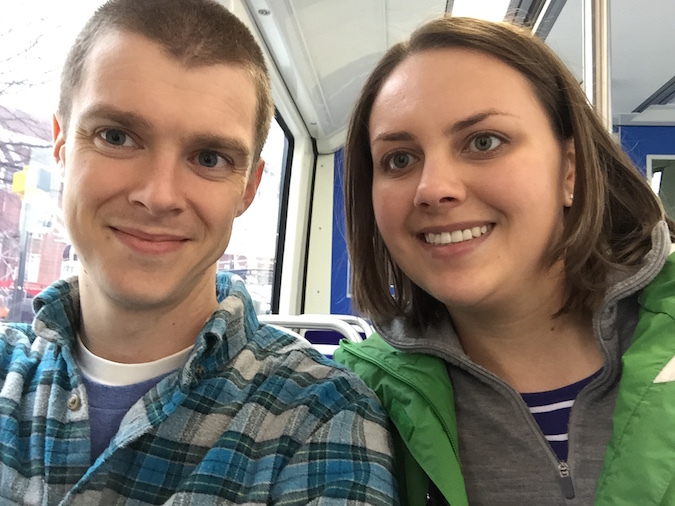 The piece de resistance of our date came at the end, when we rode up to the 73rd floor of the Westin Hotel to have a drink at the revolving Sundial Bar. The Westin is the second-tallest hotel-only skyscraper in the western hemisphere.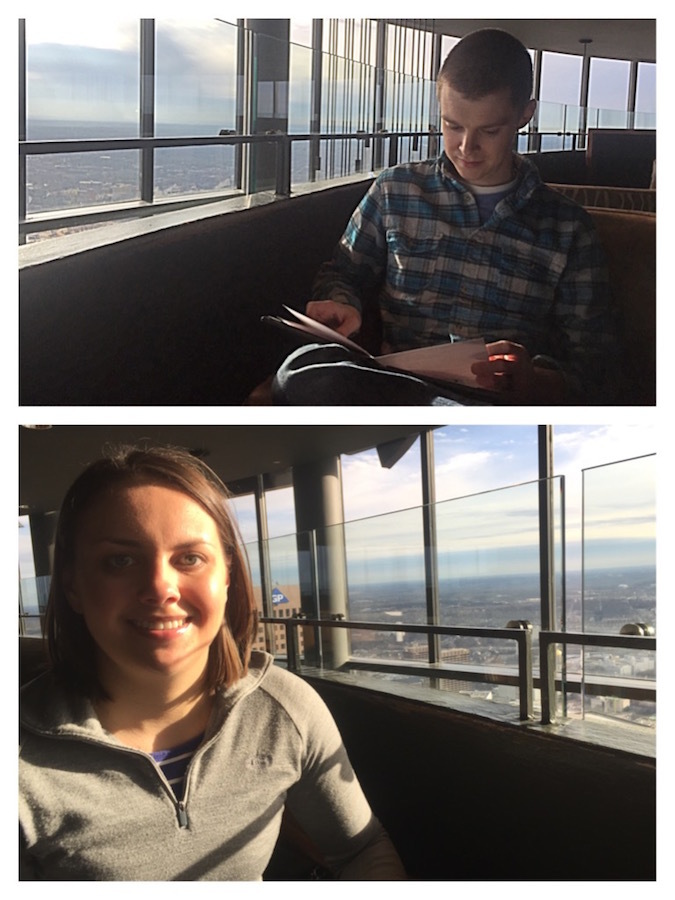 Y'all, this was so cool. We got some fancy snacks and drinks and rode around for several revolutions. A warning, if you're prone to motion sickness, you might want to sit at the bar in the middle that doesn't move. It rotated much more quickly than I expected! I was okay, but it was a little woozy-making.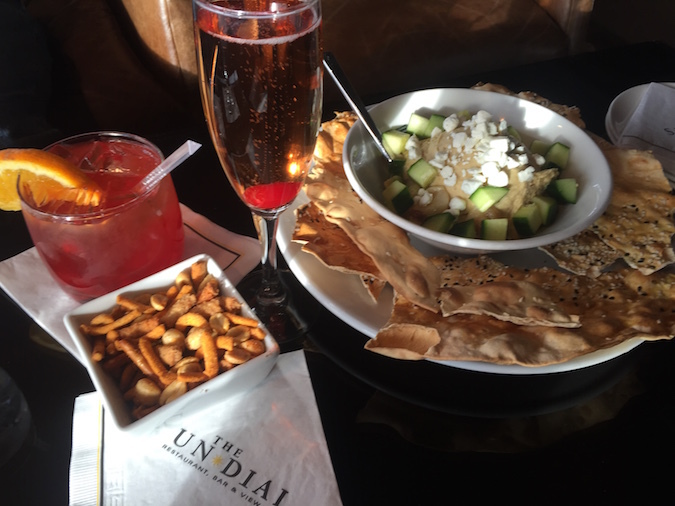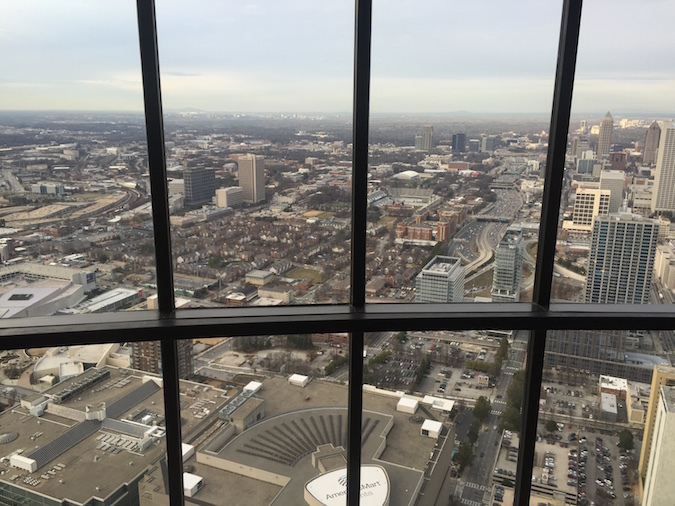 This is definitely something I would share with a visitor to Atlanta. I'd been hearing about it for years but had been intimidated for some reason. I don't think I'd go to the restaurant–it looks way fancy and expensive. But the bar is just a bar. And it was so much fun to orient ourselves via landmarks we recognized. In fact, this may have been more fun since we've lived here for awhile than it would have been earlier on! Stone Mountain off in the distance was absolutely incredible looking. We walked down a level to the overlook area and peered at it through a telescope, too. The Sundial was an absolute hit.
It was great to spend some uninterrupted time together, and it felt even more special because it was on a random weekday afternoon, almost like we were playing hooky from our lives to be together.
Atlantans, what attractions would you recommend to visitors? If you live in another city, what would you include in a tourist-in-your-hometown date?
---
---