January 25th, 2012
A couple of Fridays ago, we had our staff Christmas party (belated, because Christmas is the busiest season for a non-profit!) at a paint-your-own pottery place called Wired and Fired. I've always wanted to do one of those, and it was really fun! It was interesting to see everyone's personality come out through the piece they chose, how they chose to approach decorating it, and their attitude while doing so.
Here's the "individual chip and dip bowl" that I painted, though the proprietor encouraged us to be open minded in thinking about how to use it. I think this could also be a great catch-all for a dresser top!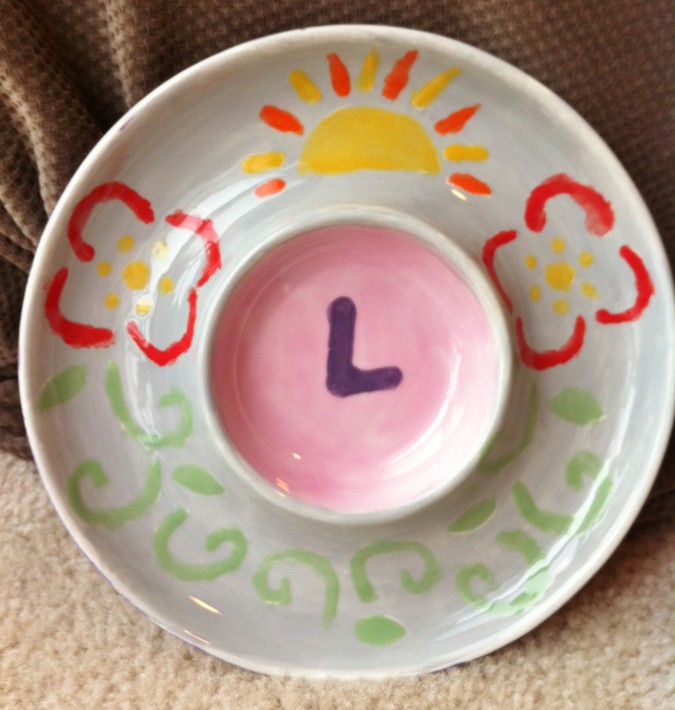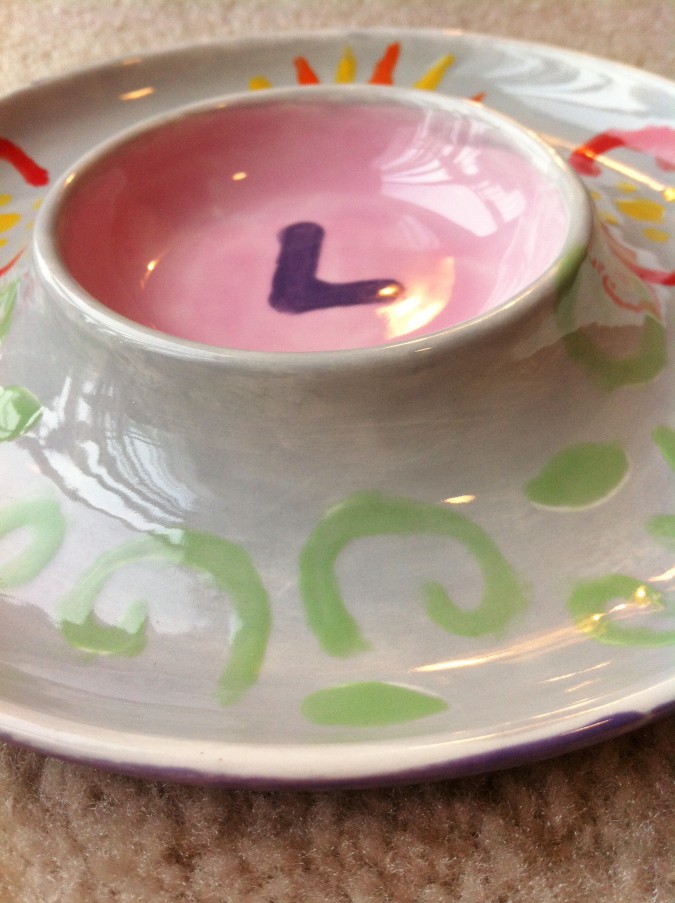 The final result is food, microwave, and dishwasher safe…can't ask for much more!
---
---