February 3rd, 2012
A couple of weeks ago (well, okay, a month…it was on New Year's Eve) A. and I used a Groupon that I had bought back in October to take a tour of Red Brick Brewery. They're the oldest craft brewery in Atlanta, and their slogan is "beer from around here." I am not a huge fan of beer usually, but I am always game to try new flavors, and I thought it would be fun to visit this local landmark. The brewery itself is tucked back behind a residential neighborhood at the end of an almost industrial dead-end–kind of a strange setting! But they had everything set up really well for a fun Saturday afternoon.
The deal with the Groupon was a tasting package, complete with souvenir pint class and coozie (which they were out of, so we should be getting in the mail sometime). Well, the "tasting" tickets were each an entire pint, and we had 4 each! I only used three, and on the third I asked for just half a glass. Needless to say, I was a little happy. But it was fun trying their unique offerings! I had a blonde, a brown, and their signature Laughing Skull Amber Ale. I think the blonde was my favorite (it was pretty light and insipid, which is a good descriptor in my beer vocabulary), but the brown had its merits too. We were a little disappointed that we couldn't buy any to take home with us, but I guess it requires a different sort of license to be able to sell.
Since they obviously can't expect people to down 4 beers in a short period of time, the brewery provides some entertainment while you taste and wait for the tour. Some nights they have trivia or live music, but Saturday afternoons are game time! They had cornhole toss set up outside (even though it was January it was 70 degrees and sunny, so that was fun) and ping pong and darts inside. They also had some tables where you could just sit that were practically on the brewing floor.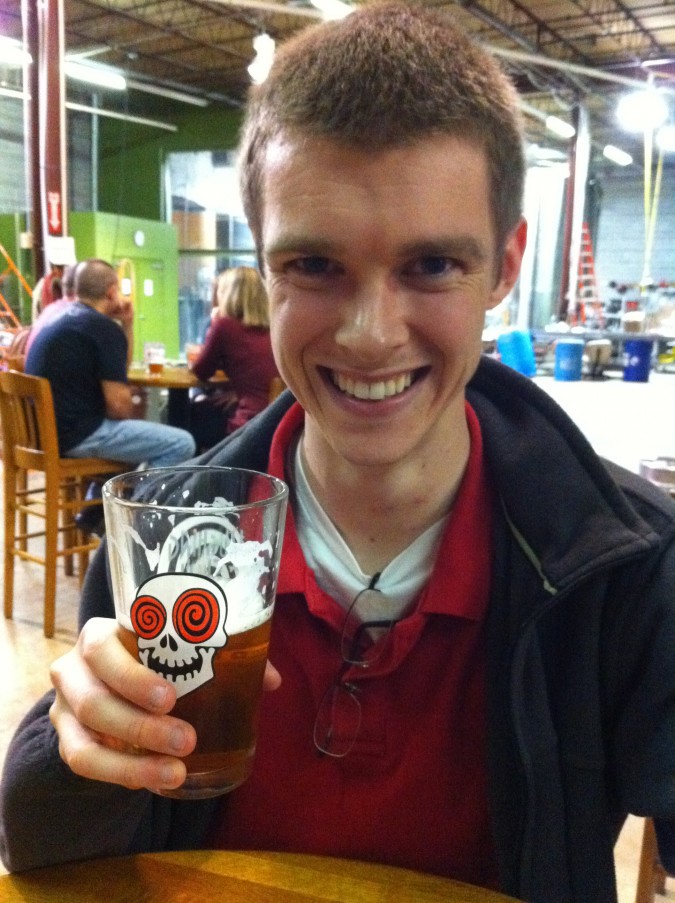 The actual brewery itself isn't much to look at–it's basically a big open warehouse with lots of different vats and barrels. So the "tour" didn't move a whole lot, as you might expect a tour to, but it did  include a lot of interesting information about the brewery's history and the process of making beer. One fun fact I learned is that yeast begins to mutate if you let it feed on gluten for too long, so brewers have to keep a careful eye on it and discard the yeast when it starts getting "funky." However, Belgian beer has such a unique taste because they have, over the years, embraced the "funk" and let their yeast mutate away! Red Brick is still a relatively small operation, partly due to the weird liquor distribution laws in Georgia. They have a very small bottling operation that can only do 6 bottles at a time! So any time you see Red Brick in a store, you know it has been bottled practically by hand.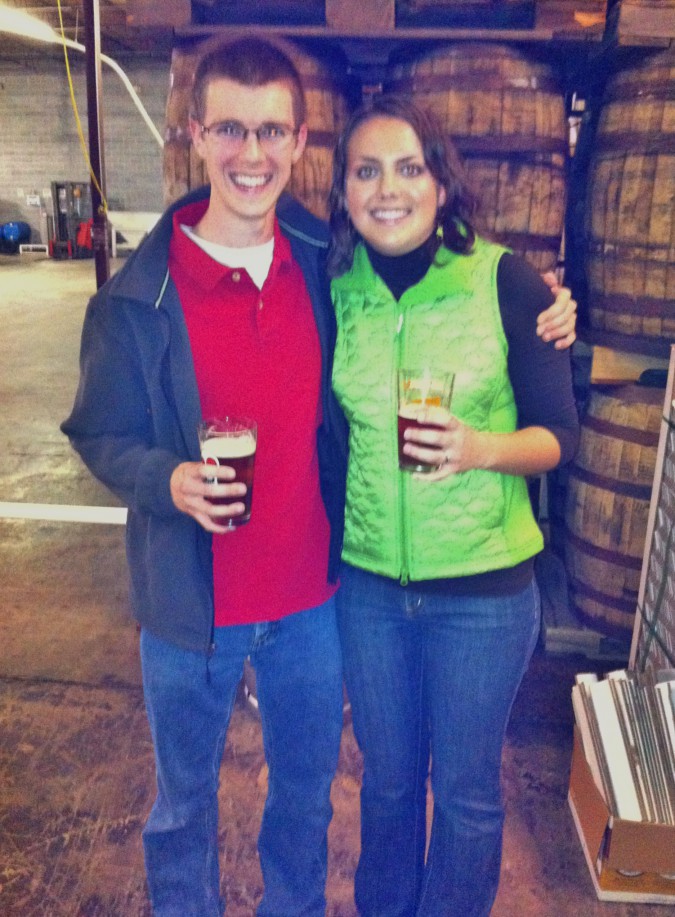 Pardon the terrible quality iPhone picture. The lighting was not so good, and we had an older (probably drunk) man snap this for us. Let's just pretend it was Instagramed and is supposed to be grainy like this!
All in all, it was a really fun afternoon, especially with the Groupon that only cost $15 for both of us to enjoy our beers! I would do this visit again with out of town friends who were particular beer enthusiasts, because it's a really neat segment of Atlanta history.
Cheers to a good weekend and fun times for all!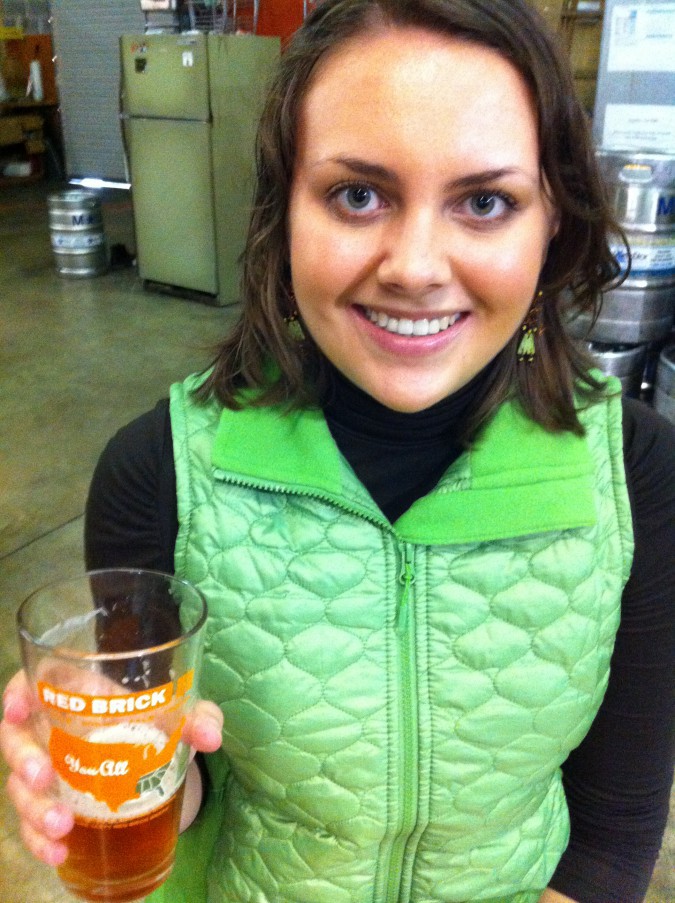 ---
---