February 2nd, 2012
This past Saturday I worked at Buckhead Thriftique, and of course I came home with some great finds! I'm spoiled by my employee discount, but the prices are great for these items regardless. (I've listed the original prices here.) Check out the Facebook page every week to see what items are on sale! Last week it was designer clothes. There's also a sale word that can get you 20% off of one item. OR, best yet, you can join the ranks of our fabulous volunteers and earn a discount just like mine!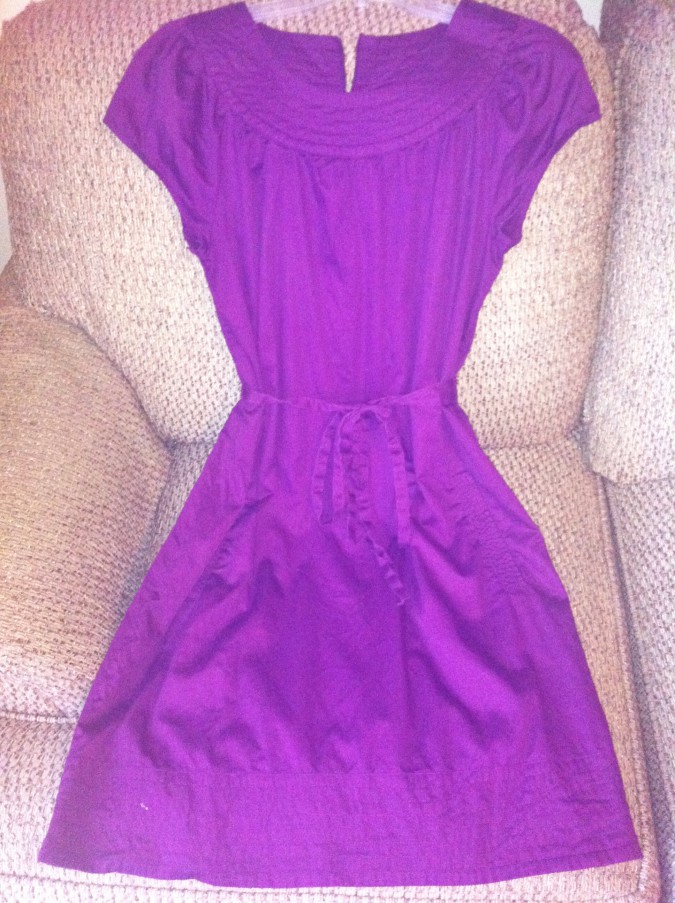 Mossimo cotton dress: $8.00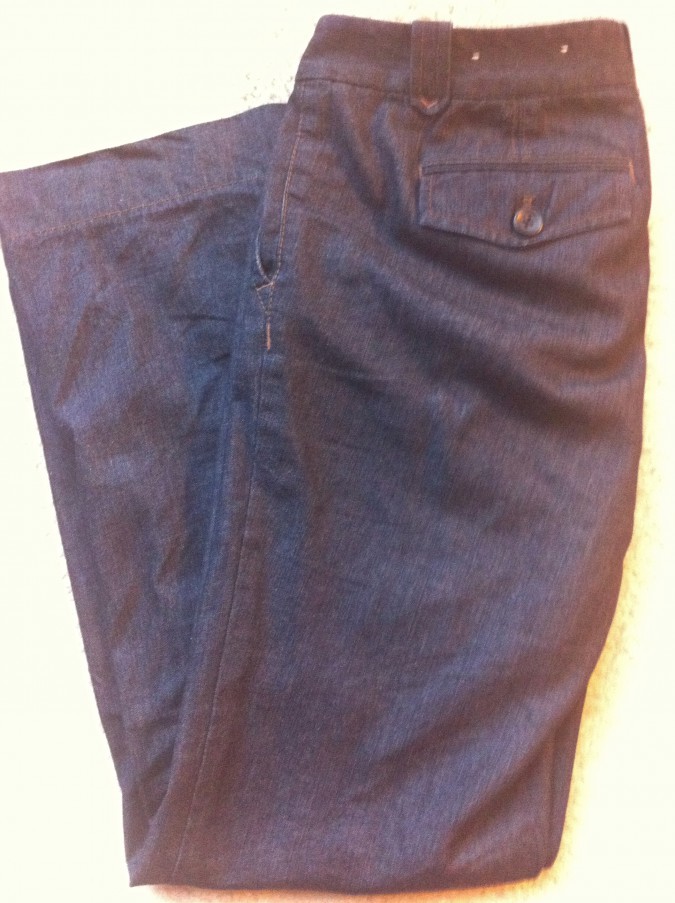 Ann Taylor Loft Jeans: $6.00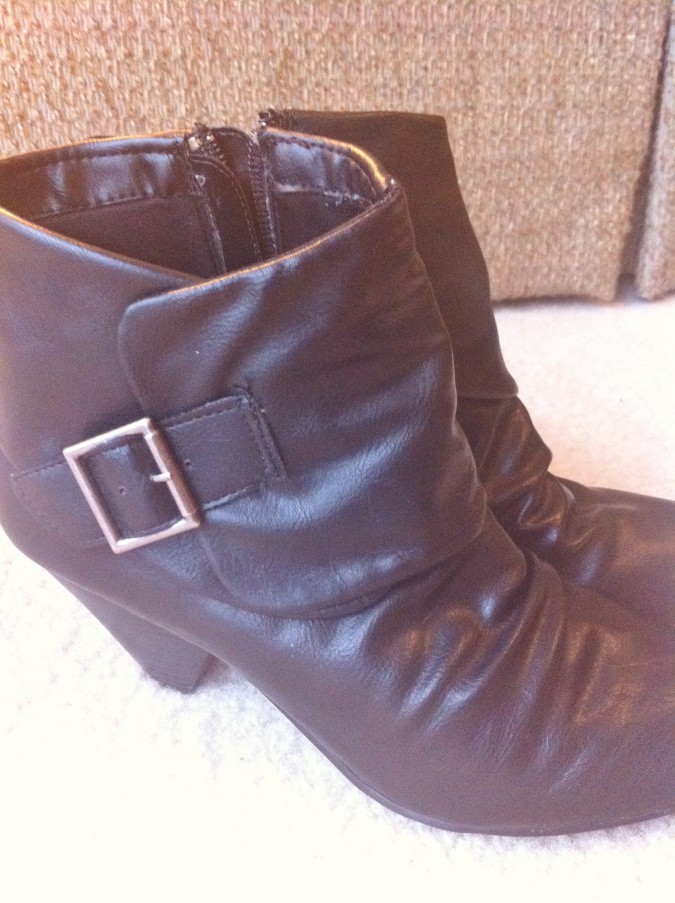 Style & Co. Short Boots: $5.00
These are not something I would normally pick up, but at thrift store prices I tend to branch out of my style comfort zone, and I love them! I wore them to work the other day and also to the grocery store, and they are remarkably comfortable.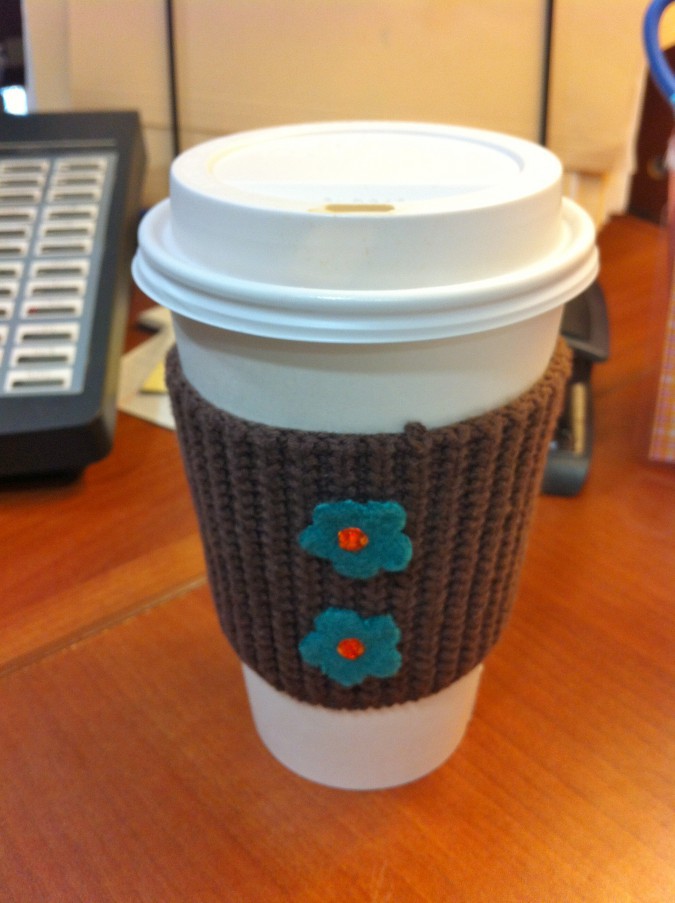 Coffee Cozy: $1.00
I've had a similar item "pinned" on my Pinterest Crafts and Projects board to try and knit. I started one, but got about halfway done and decided I wasn't satisfied with it, so I ripped it out and hadn't gotten around to starting it over yet. So when I saw this in the thrift store at such a great price, I decided to bite! Plus I wouldn't have been able to knit such a cute little flower. :-)
And finally, I left these there in the back corner, just for you: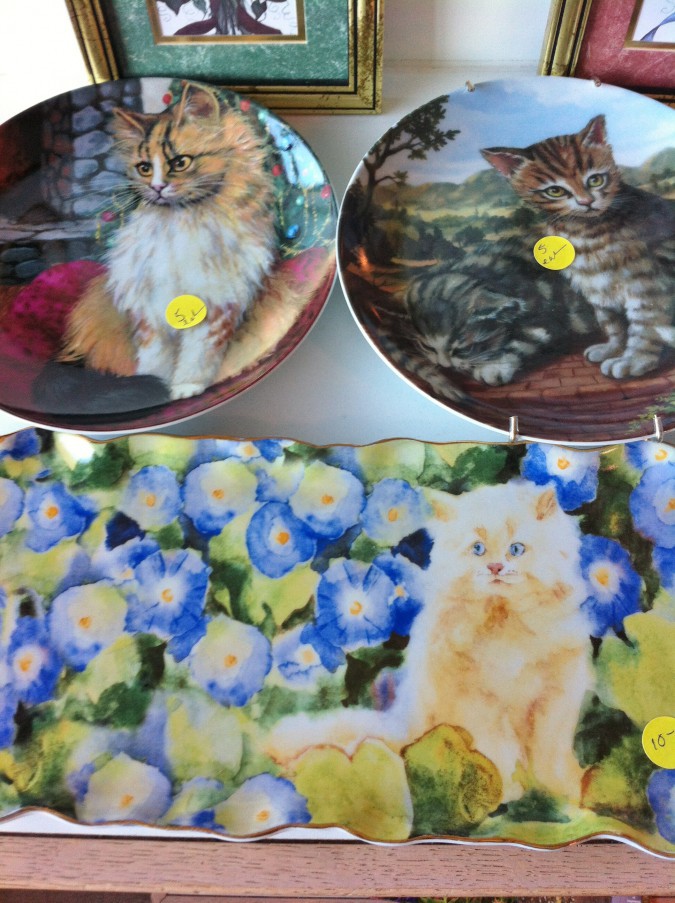 You're welcome.
---
---